When I was a teenager, I constantly complained about the place where I grew up. I argued that everything here moves too slowly, that it would be fine to be an old person living in Oklahoma but for fun-loving teens it was just not that entertaining. As I get older, I realize that I may have been experiencing a bit of a "grass is greener" thing. Because I often find myself amazed by how beautiful my surroundings are, and it's really not that bad after all.

Oklahoma may not be known as the cultural mecca of the United States, but there is something to be said for not growing up in a huge city. I got to run around barefooted as a little girl, wading in creeks and climbing trees. I may be a country girl, but I managed to escape some of the labels set for people who grew up in rural settings (I was never a pregnant teenager, I am not a racist, and homosexuality does not offend or frighten me in any way). Rather than shyly confessing to being an Okie when asked where I am from, I have decided to embrace my inner Southern Belle. I would still like to live somewhere else in my lifetime just to experience life outside my Okie roots, but for now I think I'll learn to be happy with where I am.

To celebrate my new-found love (although I think it's always been there, I just had to activate it) for my native state, I have collected some items from etsy that remind me of Oklahoma. I'm also going to toss in a few photos from my personal collection which I feel represent the things I love about this place!

This print by BirdNerd features a scissortail flycatcher, which happens to be Oklahoma's state bird. They are so graceful when they flitter by with their long tail feathers.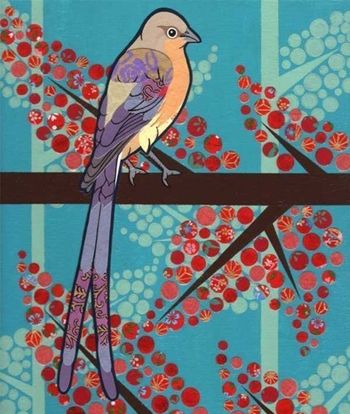 I recently found a great T-shirt shop on etsy called midTownTees, owned by a really cool chick here in Tulsa. She has so many wonderful designs, but this one perfectly describes one of my favorite aspects of this state: much of Oklahoma still possesses it's original, untouched beauty.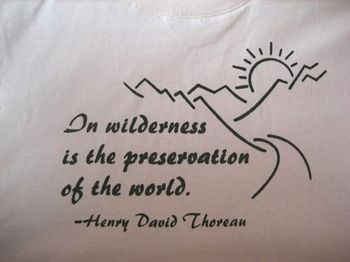 For example, the Tallgrass Prairie Preserve near Pawhuska, Oklahoma, is one of the most breathtaking places I have ever seen. It contains thousands of acres of undisturbed prairie. There are protected herds of buffalo that you can drive right by, and it is free to the public. It's a very cool experience for anyone who enjoys taking a leisurely ride through the countryside. Here are some photos from our visit there last summer.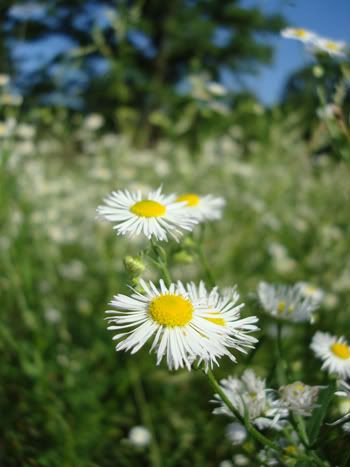 Here is an adorable notebook made from an upcycled record sleeve. I found it at ivylanedesigns.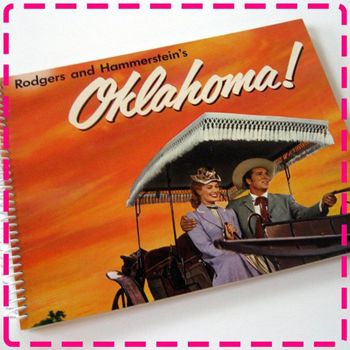 Of course I had to include a redbud tree in this post! The magenta blooms are a trademark of springtime in Oklahoma. Plus it's our state tree (which I love, because how many other states can say that their tree has neon purple blossoms all over?) This beautiful photograph was taken by JaredKS.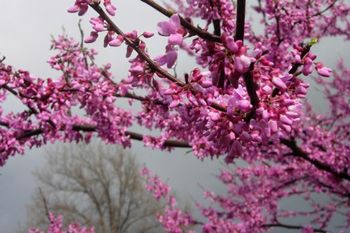 Check out the little hummingbird getting a drink on my grandma's deck. This picture is very special to me because it was taken on a cool summer evening at my grandparents' house. They have lived in the same place all my life. It's a clean, comfy little house situated on about 10 acres. It has two ponds, a vegetable garden, a pasture, and wild blackberries. What more could a curious little girl ask for?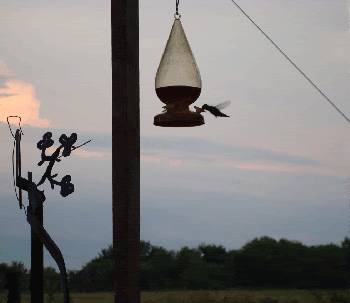 Here's one of my Papa's old tractors. Yes, I'm 25 and I still call him Papa.




And now, I'll show some love to the actual city I live in. This pendant, featuring a vintage map of Tulsa, was made by skinnerstudio.



The thing I love about Tulsa is that, for me, it's pretty much the best of both worlds. Within a mile radius of my doorstep there is a shopping mall, a movie theater, a grocery store, about a billion restaurants, a park, and two craft supply stores. I am a short drive from downtown Tulsa (pictured) and Cherry Street, where I have access to all kinds of entertainment and festivities. Yet I always enjoy knowing that just outside the stretch of buildings and houses, I can wander off into the trees and forget about all the craziness.