Hello there, crafty friends and creative souls! In an attempt to help spread the art of crochet with young learners, I've been putting together a few very basic crochet projects designed with the absolute beginner in mind. While my intention is to use these projects at the library to work with local teens on broadening their crafty skills, I also decided to share them with those of you out there in the world who either A) would like to learn and practice crochet, or B) already know how, but enjoy quick and easy project ideas.
So this is the first and easiest of the two projects, and you can anticipate the other one very soon. Today, I'm showing you how to make crocheted cotton washcloths (find the printable PDF version
here
). I feel the need to emphasize how fast and easy these are to make. An experienced crocheter can finish one in 15 minutes easily! They work as washcloths, dish cloths, or even gifts- especially if you make a set of 4 and package them with some nice soap. Grab your hook and let's get started!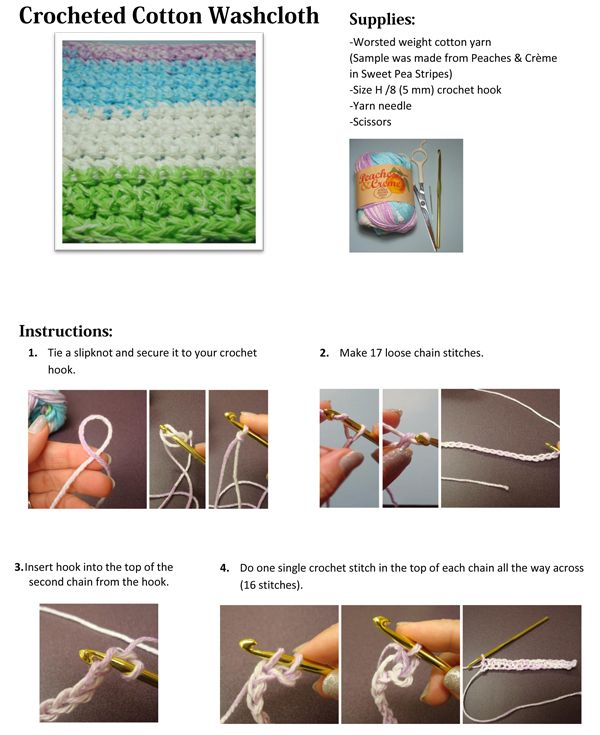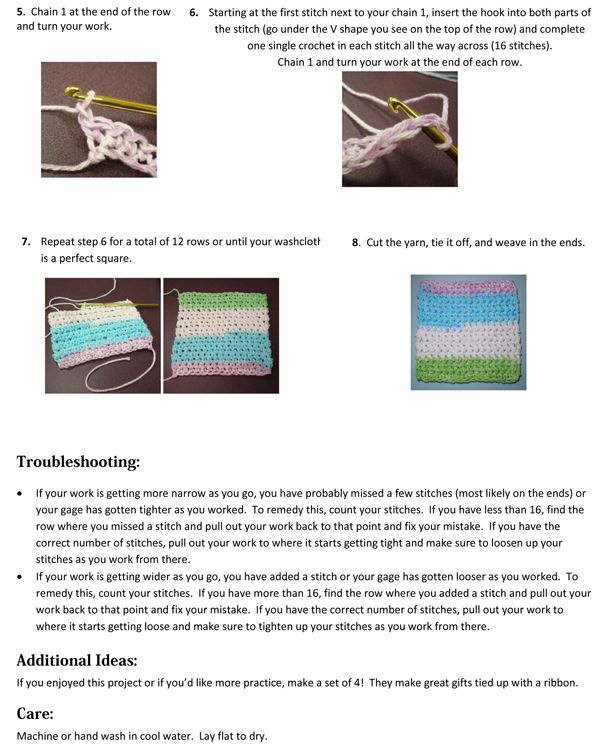 You can finder a larger, printable copy of this tutorial
here
. Feel free to share it with any budding crochet artists you might know. Happy crafting!