Many regions of the U.S. can feel me on this one: IT'S FREAKING COLD OUTSIDE!! It started getting funky during the early afternoon on Monday, and it's been funky ever since. Classes were canceled for Tuesday, and Mitch didn't have to go to work. So we stayed home by the fireplace, which was wonderful. Today, most of the main roads are fine to drive on as long as you use caution near the gigantic piles of dirty sludge that tend to accumulate during snowstorms such as these. So I'm pretty sure that work/school cannot be put off any longer and my world will go back to normal. But I got some pictures, because apparently I still have plenty of little girl instincts left in me. For instance, any time I wake up in the morning to see snow outside my window, I immediately get all giddy and excited. I usually grab my camera and take pictures, as if I've never seen snow before and I'll never see it again.

My icy window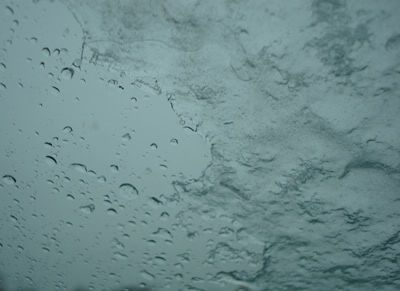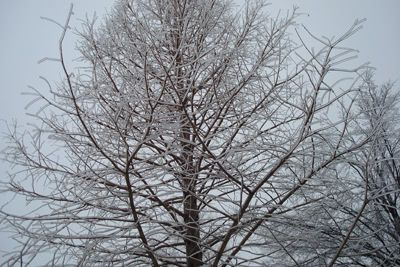 I love seeing fractal images in nature. Trees are one of the more obvious examples, and snow seems to bring out the symmetry even more.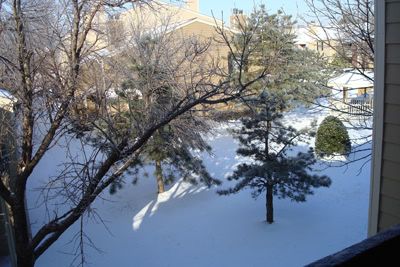 When I took this picture, I was daydreaming of putting on a sexy little snow bunny ski suit (as if I have one) and sitting out in the gazebo in the courtyard of my apartment, sipping hot chocolate with cinnamon and marshmallows.