Hello, Bloggers! I'm feeling awfully perky for a Monday morning, how about you guys? My friend Christine will be attending a really nifty craft show this weekend in Fort Worth called Funky Finds Spring Fling. And she's such a sweetheart- she has agreed to take some promotional items and give them out for me. So any of you who may be planning to attend this event, make sure to stop by the Weather and Noise booth to pick up one of these cute little magnets for FREE!



I make them in a rainbow of colors, each with a matching Swarovski crystal rhinestone!


Plus they serve as a constant reminder of how amazing you are! Everyone needs to be reminded of that every once in a while.

I really wish I could go, because there will be quite a few wonderful sellers there. Including Stelabird and Rose of Sharon Acres (who sells the most fantastic goats milk soaps I've ever used). Are any of you planning on going?

Why am I so bouncy on a Monday morning you ask? Well there are two reasons. One, that's kinda just the way I am. And two, I cleaned the everloving crap out of my balcony this weekend. I swept, reorganized, and pulled up my dead annuals from last year. So this morning, upon awakening, I threw open the blinds and watched the sun shining down through the branches. One thing I love about being on the third floor is that I feel just a little bit like I'm living in a treehouse. Here's the view: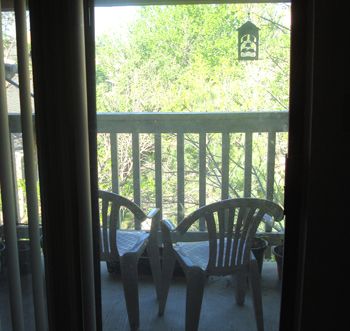 I've also been listening to my homegirl Patsy all weekend. I have loved this woman's strong, silky voice since I was a teenager. I can remember being made fun of by my rocker friends for listening to country music. But what they didn't understand is that Patsy is different. She's so classy, unlike today's country stars who constantly try to out-redneck each other. Just look at how graceful she is.



How was your weekend? Did anyone else get some spring cleaning done?