I've been in the mood for some serious Tolkien action over the past week. First, my love and I decided to begin a Lord of the Rings movie marathon, which we finished tonight. And in the midst of our marathon, I decided that I really need to read the books. I have never read any of J.R.R. Tolkien's work before, but I hear he's a phenomenal author. And I love to read fantasy, so I figured this series is a must. I'm starting with The Hobbit and working my way to the end. Even though I have only just begun, I can already tell that I'm going to fall in love with his style. For example, he doesn't just mention a group of dwarves singing a song. He actually lists the lyrics of the song and describes the melody. Here is a sample of a song sung by the dwarves in the beginning of The Hobbit:

On silver necklaces they strung
The flowering stars, on crowns they hung
The dragon-fire, in twisted wire
They meshed the light of moon and sun.

Isn't that just magical? Sometimes I like to read passages like that aloud just to hear what they sound like.

To celebrate my deeper study of this wonderful series, I have gathered some of my favorite Lord of the Rings themed items from etsy. I found some really creative things, but that doesn't surprise me much since etsy sellers never cease to amaze me. First up is this adorable felted hobbit hole playset by Evergreenivy. It even comes with a little bunny!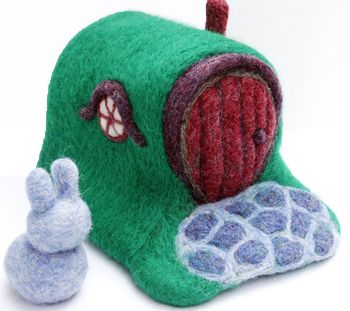 And while we're on the topic of hobbit holes, this print from Arams Eyes completely took my breath away. From the item description: "This picture was taken in New Zealand where 'The Lord of the Rings' was filmed. Some of the hobbit holes were left after filming. Unfortunately no hobbits were around that day, only a bunch of grazing sheep." What a fascinating scene!




This pouch features an uplifting quote from J.R.R. Tolkien reading "Little by little, one travels far." It was made by Beesnetta.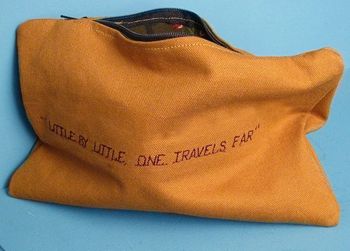 I adore the dwarves, so these lego earrings made by Cosmic Fun Palace are pretty much a dream-come-true. Aren't they cute?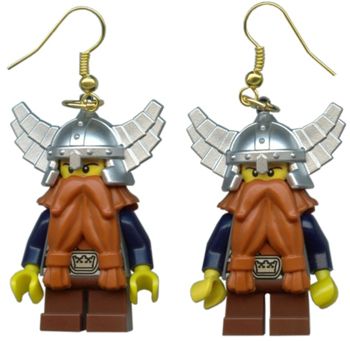 This one made me laugh, I'm a sucker for funny baby shirts. You can find this, as well as lots of other funny designs, at Apple Creek.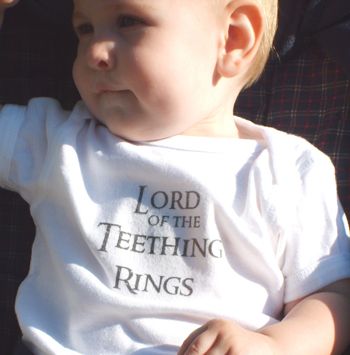 I just love this hand-sewn wizard brooch. What a wonderful way to carry around a little bit of magic with you! It was made by June bugs in July.




The last item on my list is a very innovative idea fromLuluMagoo. It's a notebook made from a recycled VHS copy of The Fellowship of the Ring.




I'm really excited about diving into this series. I know that the book is always better than the movie, but I must admit- I find it difficult to believe that even my imagination could compete with this:




I can't decide who I have a bigger crush on. Hero guys are so sexy!

What series of books do you consider a must-read?