Hello, readers! The good news is that I am planning a new giveaway for you! My very next blog post will have the details, so keep an eye out for that. I'm pretty sure it's something you will all enjoy. ;-)

Since my last post featured some of my new etsy hearts, I thought I would be a little more selfish with the spotlight for this post. That's right, I'm about to show off the new goods in my shop.

First up is a brand new cupcake pendant.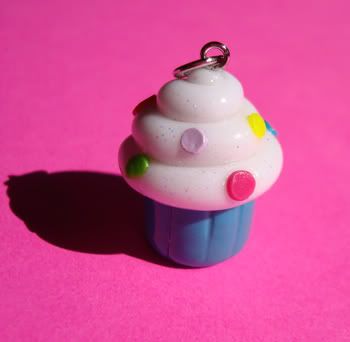 It is hand-sculpted by yours truly, with rainbow sprinkles of course.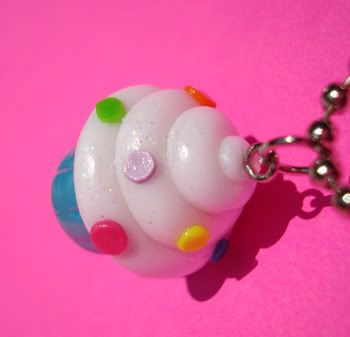 These just made their debut this evening. They are custom word pendants!



You choose the color, the word, and whether or not you want them embellished with rhinestones like the ones pictured.



They really aren't as large as they seem in the photos. I just shot them really close-up. They're actually pretty dainty and lightweight. Here's a picture of me wearing the purple "create" pendant that I kept for myself.



There's one last thing I want to show you before you leave. I walked in on my kitties laying face-to-face, gently slapping each other. The cute thing was that their bodies formed a heart shape. I guess they have a love-hate relationship. HAR HAR!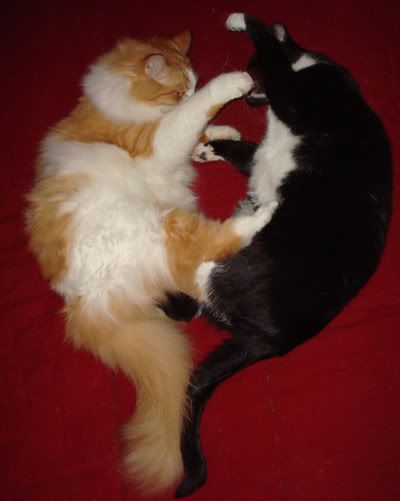 Cute animal pictures get me every time.