I hope you did, because I've missed you! I'm the type of person who likes to keep a full schedule, because it makes me feel like I'm getting things done. But I will admit, sometimes I get a little TOO busy and what I really want is to just slow down for a while. Since school has started, I've been going nonstop. Between all the classes, seminars, and preparing for the upcoming internship (I start next week), I'm beginning to feel like an actual grown-up! And to think that I used to call myself a little girl stuck in a woman's body. That will always be true about me to some extent though, because it's just the way I am.

With all these things going on, my blog and my awesome readers kept popping into my mind, along with a feeling of guilt for not being as active here as I'd like to be. To make it up to you, I took lots of pictures at the South Tulsa Music Festival yesterday, and I'm here to tell you all about it. Let's press rewind and head back to Saturday afternoon.

After getting our booth all set up, the three of us (Christine, Andrea, and myself) posed for a photo together.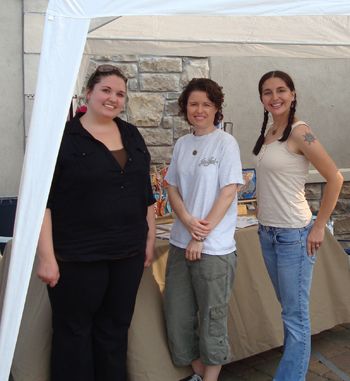 We were pretty pleased with the way our setup turned out. Here's a shot of the whole shebang.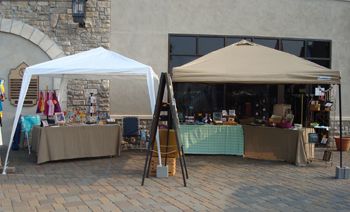 And here's a little tour of the what you would have seen if you walked into our booth.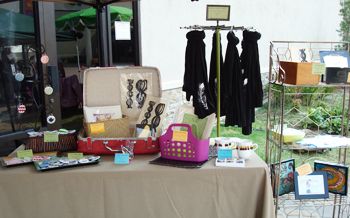 I really enjoy doing shows at this particular location, because I love hanging out by the river. At one point, I was sipping on some lemonade, watching the birds fly by, and thinking to myself: "Life is good."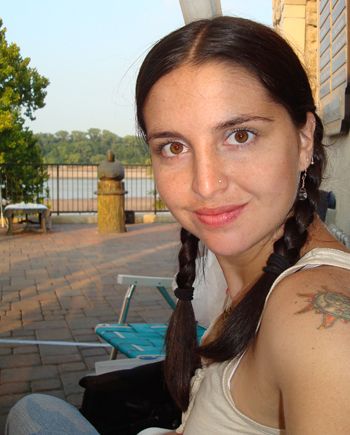 Once the sun set, we took down the tents to allow more light into our area.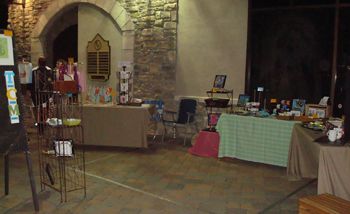 We also noticed that we had a little visitor. Andrea named him Zed.




And let's not forget about the music! There was a stage near where we were sitting, but it wasn't just any stage. It was built to look like a boat, which I thought was pretty nifty. The bands were great too!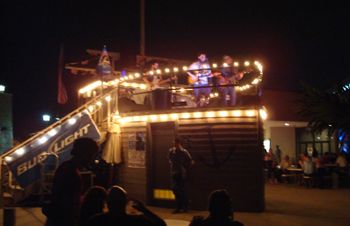 I really had a good time, and it was a nice break from all the school stuff that has been consuming my life. I love doing outdoor festivals, but I'm also loving the fact that today is going to be a nice, laid-back day. I'm still in my pajamas at 2:20 in the afternoon if that gives you any idea of how lazy I'm being today. And it's AWESOME.

How are you spending your labor day weekend?