Before I get on with the pics, let me first say that I swear I'm not abandoning my blog. It may seem like it, but I am absolutely determined to maintain some semblance of my life as it once was. Allow me to explain. I started a full-time internship in a fourth grade language arts classroom on January 4th. It's quite an adjustment for me, but I'm *LOVING* it so far. I'm finally getting a chance to really show what I've got when it comes to working with kids. Last week, I took over the writing portion of the class, and the students did so well with it. It's just adorable to watch children working diligently on their own written masterpiece in which they are able to express their ideas and improve their skills. As the days go on, I'll take on more and more responsibilities until the entirety of the class is under my control. It's nerve-wracking, but incredibly exciting at the same time.

So what I'm getting at is that my life has been consumed by teaching. And while I'm definitely having a good experience, I think it is important for me to maintain my hobbies and interests outside the classroom too. I may not post as frequently as I used to, but I will definitely be around. And when I'm not here, you can know that it's because I'm putting my heart and soul into being the best teacher I can be for the 62 kids (split into 3 classes) who will depend on me this semester.

Now that that's out in the open, who wants to see some pictures? Since I was so camera-happy during our trip, I'll include wedding photos in this post and photos of the rest of our vacation in the next post to keep it simple.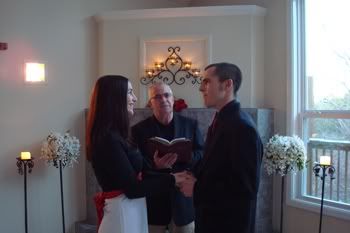 "You may now kiss the bride."




Signing the marriage certificate and making it official.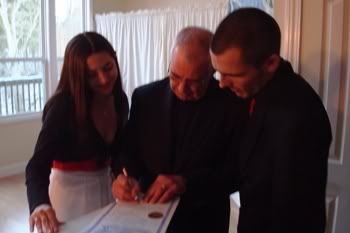 Newlyweds!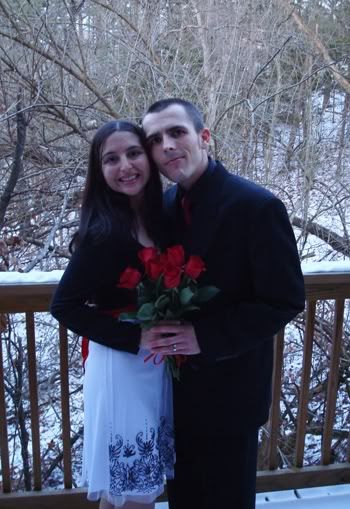 There was snow on the ground during our winter wedding. Isn't that romantic?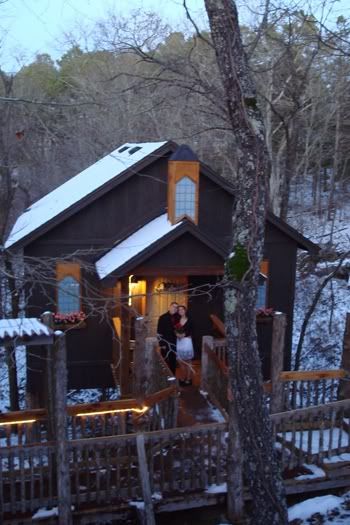 We made time for a few smooches while we were waiting for our carriage ride after the ceremony.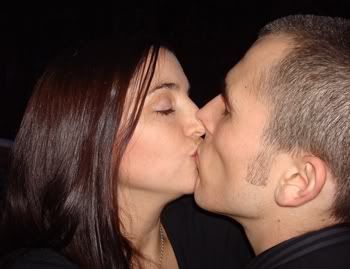 We also cuddled on the balcony of our treehouse.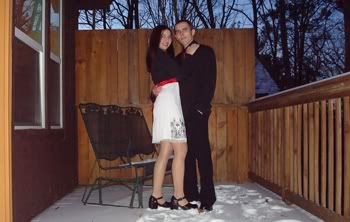 This is the ring that my love's great-grandmother wore to celebrate her engagement many years ago. I was told that she would be honored to know that it was present during her first great-grandchild's wedding.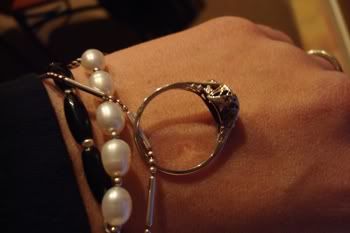 I made a few accessories the night before the ceremony, such as the flower hair clip and the crystal earrings. The necklace is something I made about a year ago, but it went well with the earrings and I wanted to be decked out in my own creations for my wedding, so I wore it too.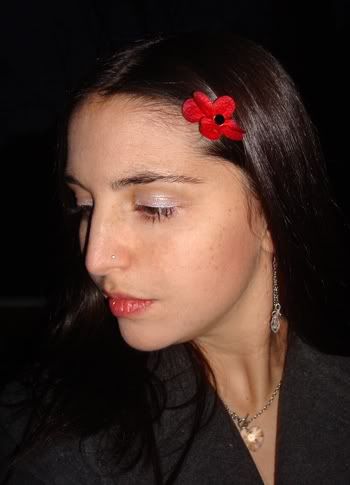 For my bouquet, I bought a dozen red roses and tied a few of them together with satin ribbon. They looked and smelled lovely, but they were much less expensive than a bouquet purchased from a floral shop. If you know me, you know I love to pinch pennies.




Here we are all bundled up in a horse-drawn carriage. We were wrapped in an electric blanket to keep us nice and toasty! The driver also gave us chilled champagne to sip on during our ride, which was a nice touch.




The wheels of the carriage were lit with blue lights, making for a very magical and surreal post-wedding experience.




Our last stop was this fancy, yet super creepy, hotel. There is an upscale restaurant located on the top floor, which is where we ate our wedding dinner.




Well that's about it for photos of our wedding night. You'll see more pictures from our vacation in my next post, so come back soon!

This year has brought many changes into my life. It's been busy around here, but there are some very promising and exciting things occurring right now. We moved into our new house, and we're starting to make some progress in our effort to make it look like home. I hope to have my etsy shop opened back up sometime this week, so keep an eye out for that because I'm thinking about having some sort of promotion to celebrate the fact that I'm finally getting my life back to normal. How has 2010 been treating you so far?