This will be my last post before I leave town for my little wedding getaway, so I'll make it good! I had something really wonderful happen to me out of the blue last week. An unexpected package arrived in the mail- a large box addressed to me, with my buddy Rheea listed as the sender. I've been a faithful reader of her blog for quite some time, and I see her as a very dear friend in the blogging world. Although she feels like such a kindred spirit, I have never met her in person. So I was extremely surprised upon opening the package to discover that this special delivery was no accident. Instead, it was a wedding present! I was so moved by the generosity of this gesture that I had to share it with you.

So that you can fully understand the extent of my appreciation, you must first take a glance at Rheea's spellbinding talent. I have been inspired by her since I first discovered her blog and her two lovely shops on etsy. One of them is called by rheea, which is where you will find what Rheea refers to as "the more emotional side" of her art. I love the fact that her darker work is still soft and lovely to look at.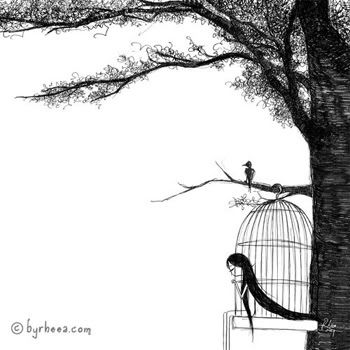 "Trapped" print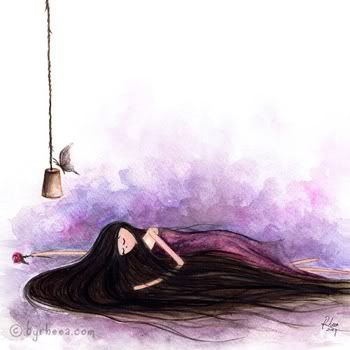 "Waiting for a Call from Heaven" print

Rheea's other shop, My Doll Gift, is stocked with gorgeous, whimsical creations. You'll find postcards, notebooks, bookmarks, and prints- all featuring Rheea's beautiful artwork.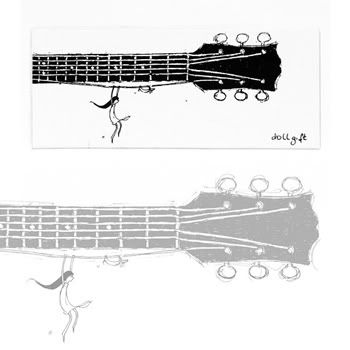 "Hang in There" Fabric Wrapped Postcard
"Lullaby" Fabric Wrapped Notebook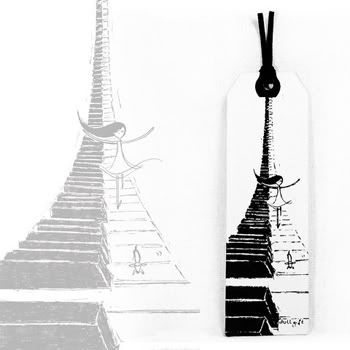 "Melody Lane" Fabric Wrapped Bookmark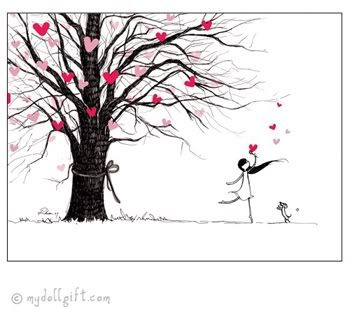 "Love Tree" Print

So now that you've seen the wonderful things she's capable of, I bet you're curious to know what she sent me, right? Well, let me start by showing you how beautifully my present was packaged.




Everything was decorated with her designs, even the gift tag and the envelope! She also included a beautiful card with a message written inside. The note was so sincere, and it explained that the package was meant as a surprise wedding gift that I could use to spice up my new home. Her handwriting is lovely too- it looks like her letters were painted onto the card.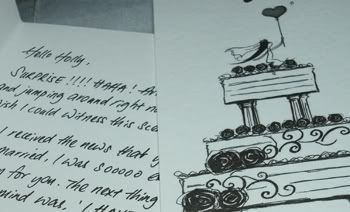 I was so excited when I tore into the tissue paper and saw that she had sent me a FRAMED "Love Tree" print! This is one of my favorites out of her shop, and I'm so happy to have my very own to put on our new wall. I loved it so much that I wanted to kiss it.

♥ ♥ ♥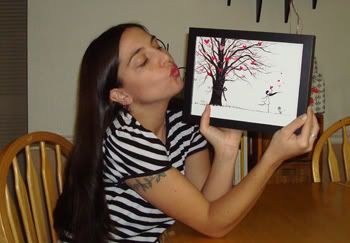 Rheea's surprise package absolutely made my day, and I feel very fortunate that I got to experience what she's all about. Have you ever committed/received a random act of kindness?

I'm writing this blog post on Christmas Eve, with snow and sleet falling heavily outside my window. The courtyard of my apartment looks like it's covered in a white sheet. It's beginning to sink in that once we return from our tip, we'll move to a house where we will have our own yard, our own space, our own trees- which I definitely intend to hug. I'm a little anxious about the move, but I know that it's going to be so great once we get it done. I will try to post pictures of the trip before we start moving, but I can't make any promises since we're scheduled to move the week we get back. If it takes me a while to readjust and come back to my blog, do you promise not to leave me? Perhaps I'll bribe you with a photo of Christmas lights on a baby tree and some cute pics of my cats...




She likes to play in grocery bags.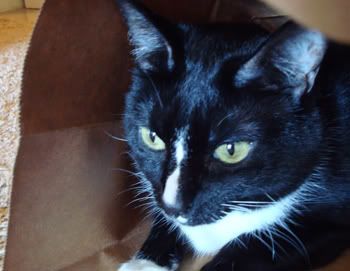 And he likes to curl up and sleep in my lap.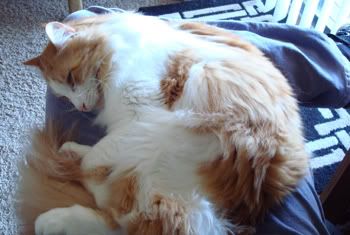 I hope you all have a MARVELOUS holiday season, and I want to thank you again for all your encouragement during this happy time. Goodbye for now!