I'm back from a week of excitement and bliss! Let me tell you about everything in order. First, I completed my student teaching last week. I felt mixed emotions, because I'll be glad not to work full-time with no pay anymore, but I also really grew attached to the students and staff I was working with and was sad to leave them. They threw me a surprise going-away party with popsicles and handmade cards. When I got home, I read through all 60 of the cards and was so moved by the letters inside. I read about how this kid will never forget me or how I made writing fun for that kid. They were so sweet- something I will always treasure.

Once the internship was over, I kicked into crafting mode to prepare for an outdoor festival I participated in over the weekend. The Blue Dome Arts Festival was SO much fun, even though we were a little worried that it would get rained out. The clouds were in attendance, and they brought with them a little bit of drizzle from time to time, but none of that stopped the show from going on. People came to shop, performers did their thing, and the Tulsa Craft Mafia girls were a blast to hang out with. Here are some photos of our booth.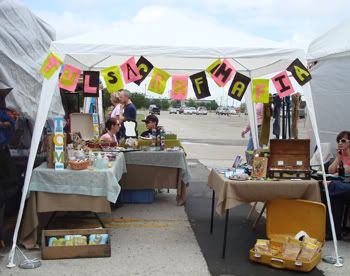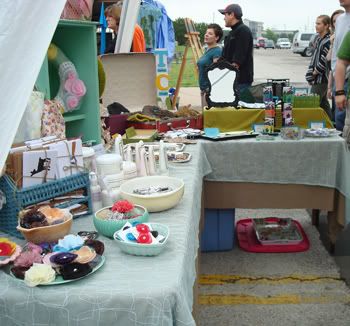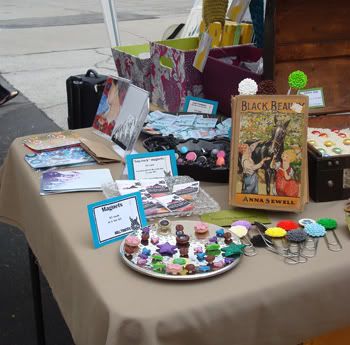 I made a ton of garden stakes for this show, and I ended up selling about half of them!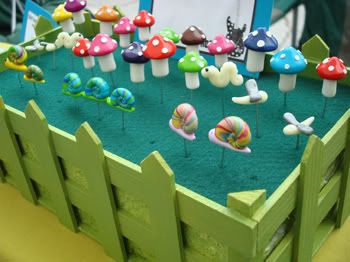 Outside our booth, there were performers, art cars, and AMAZING vendors.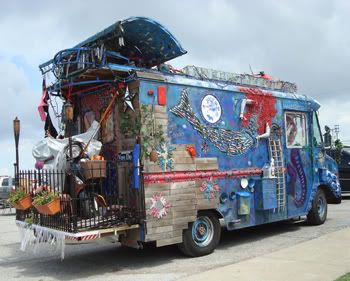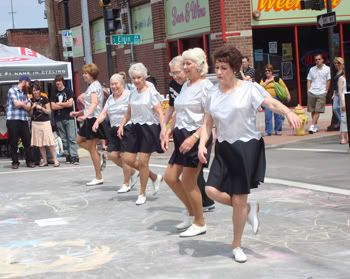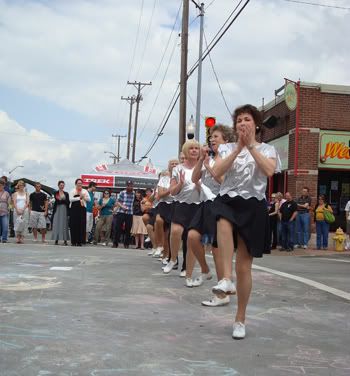 Once the weekend was over, I still had something very exciting in store. On Monday night, I GRADUATED COLLEGE!! I can't even tell you how happy this makes me, because I really didn't know if it would ever happen or not. The past few semesters, I've been very driven toward my goal of finishing. But it hasn't always been that way. It took me 8 years to get a 4 year degree because of all the times I stopped along the way. But now that it's done, who cares about all that? I did it!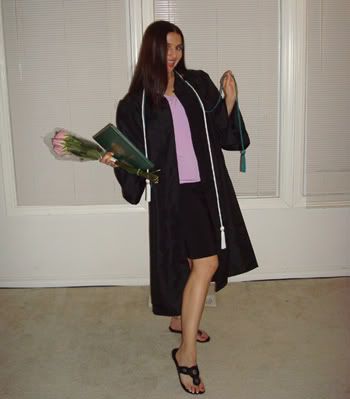 As you can probably tell, I'm still riding a high from all the happy things that have been going on around here. And I always love to share in the excitement of others, so tell me- what kind of wonderful things have happened to YOU recently?