Hello, my sweet friends! I know it's been awhile since I promised to take you on a tour of our very first house, but I'm ready for you now. To be honest, I sometimes wish I could host every single one of my blog readers for an actual visit to my house for coffee and chitchat, but photos will have to suffice for those of you who live elsewhere and can't simply come on over. We'll start with the living room, which is the first room you see when you walk through the front door.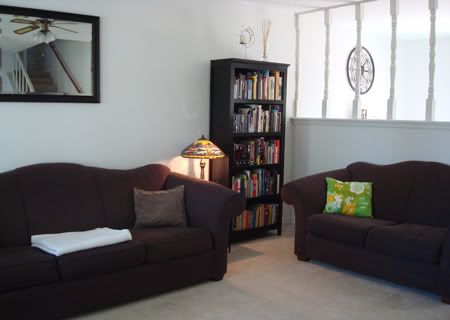 The kitchen and dining area are connected to the living room, just past the partitioned wall. Right next to our kitchen table, there are French doors leading out to the deck and the backyard.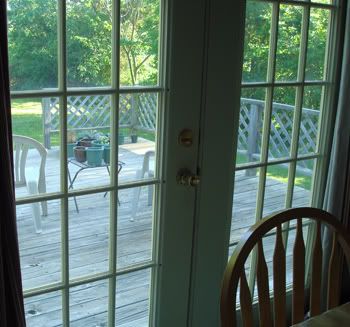 If you were wondering what this area looked like in January shortly after we moved in, allow me to show you.




In the living room, there are stairs leading to the bedrooms. It looks somewhat plain because we've never had this much space, and therefor we haven't yet filled it with furniture. Plus we still haven't unpacked our wall hangings and framed art. Don't judge!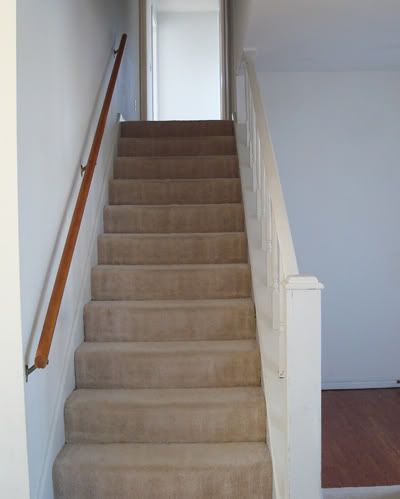 Upstairs, we are using one of the bedrooms as an office. I'd eventually like to get a nice, cozy chair for the corner by the lamp to serve as a little reading spot.




There are two other bedrooms, one of which is full of instruments and craft supplies and it doesn't look very pretty just yet. Here is the bedroom that we actually sleep in.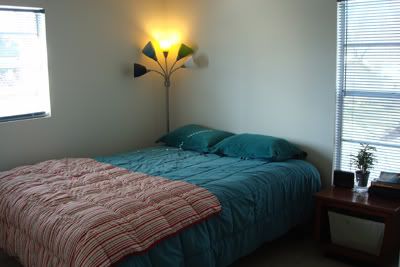 This mama robin has built her nest right outside our bedroom window. Day in and day out, we can peek through the blinds and see her sitting on her eggs.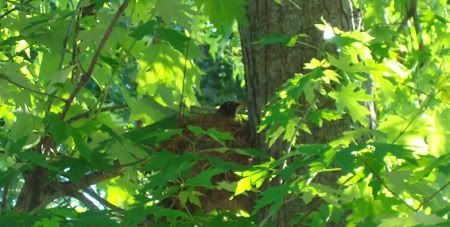 We still have a ton of work to do in the landscaping department, but I did discover that we have FOUR redbud trees! Redbuds are the state tree of Oklahoma, and they bloom the most beautiful magenta flowers in the early spring.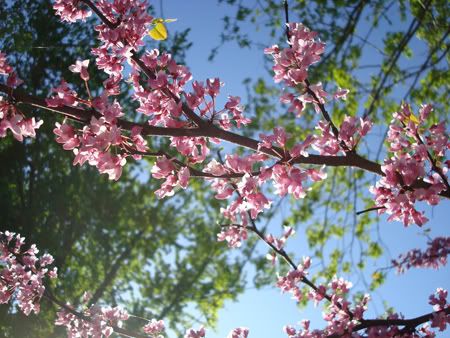 Well, that's it for the tour! I think it's safe to say we're both absolutely in love with the place. We enjoy the area, and the house is a great start for all the wacky plans we've been cookin' up.

As for my recent crafty ventures, I've been trying to make some new things to include in the Tulsa Craft Mafia booth at the Blue Dome Arts Festival. It's been awhile since I've taken part in any craft shows, and I just can't wait for this one. I'm going to display my items a little differently this time. My goal is for my products to be neat, organized, and easy to set up. For example, these bird's nest necklaces are all packaged and ready to go.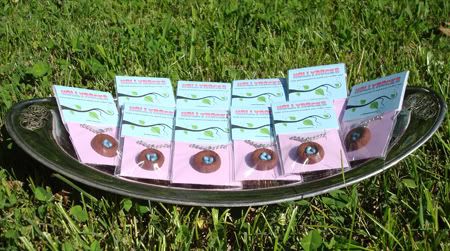 I recently designed this new packaging. What do you think?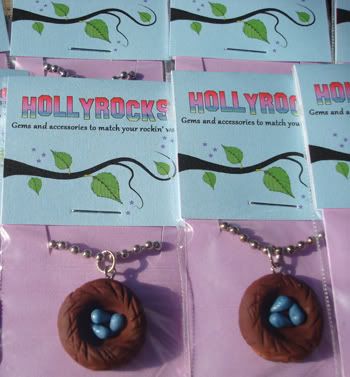 If you're in Oklahoma, feel free to come by and say hello! I'll be with a group of awesome ladies at the Tulsa Craft Mafia booth. We'd love to see you there! ♥




I've only got one more week left of my internship, and while I know I will miss my students like crazy, I am also glad that I will finally have the time to get back to the things I love. What kind of exciting plans do you have for the summer?