...And that's exactly what I've got for you! I have received so much valuable feedback because of your entries in the giveaway I'm doing right now. I love to post photos on my blog, but I have wondered before if my blog was a little TOO picture-heavy. I take my camera with me everywhere I go, and I love to wander around in parks, pastures, and in my own house looking for something to inspire me. Thanks for appreciating something that makes me so happy! Okay, enough talk. Here come the photos! I'll try to resist my chatty tendencies and keep it to a brief caption for each picture.


A statue near my house that makes me wish I was a dancer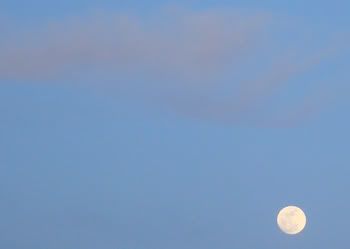 The moon on a particularly lovely evening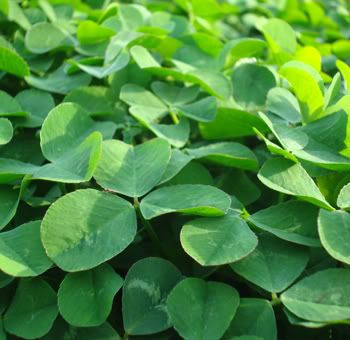 One of these days, I'm going to curl up and take a nap in this clover patch in our backyard.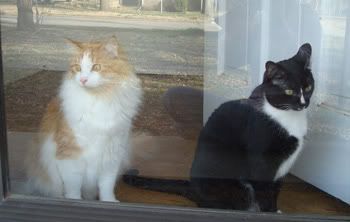 This is what I come home to. It's good to be loved. ♥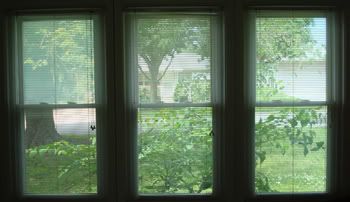 I've been known to daydream while sipping coffee and gazing out these windows.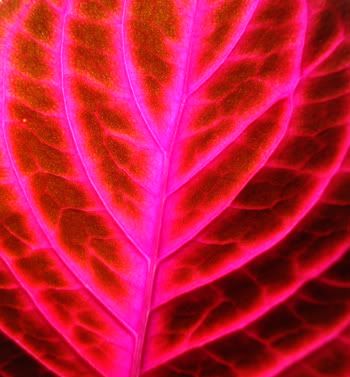 One of my plants has red and pink leaves that glow like fire when the sun shines through them.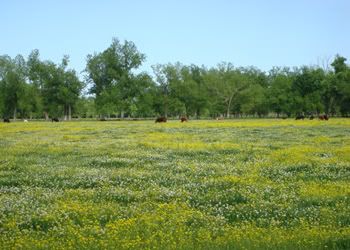 If you've never been to Oklahoma, I can tell you what to expect if you ever visit the rural areas of this state: Cows. Lots and lots of cows.
Downtown Tulsa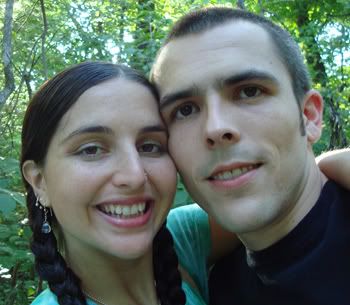 If you're a newcomer to my blog, this is me and my husband. Except he wasn't my husband yet when this was taken. We took our sweet time with the whole marriage thing.

So there you have it, a few little photos to start off your morning. I can't even tell you how much I appreciate the feedback I've been getting in your giveaway entries. I wish I could give each and every one of you a prize, because your input is so valuable to me. When I asked what you wanted to see more of, the next most popular responses other than photos were tutorials, vintage finds, and recipes. So my next blog post is going to be one of those things. I'm not telling WHICH one, because that's a secret! (Translation: I haven't made up my mind yet.)

You may have noticed that nature is a recurring pattern in the photos I take. Now I want to know what inspires you to take out your camera and capture the moment! Is it your kids? Your garden? Your sexy boyfriend? Feel free to post links to your flickr page or your favorite photo. I love eye candy!