Many of you voiced an interest in seeing what kind of vintage lovelies I've got to show you. You're in luck! As my husband can attest, I've got old-timey treasures all over this little house of ours (which is itself a vintage find, built in 1965). This week, I've chosen a few items that I thought you might like to see. And you'd better believe there's more where that came from!

First are a few prized specimens from my massive collection of vintage and antique buttons. And I'm not exaggerating when I say massive- I've got thousands of buttons waiting to be brought back to life as rings, pendants, and hairpins. These are the ones that caught my eye the last time I went sifting through my stash.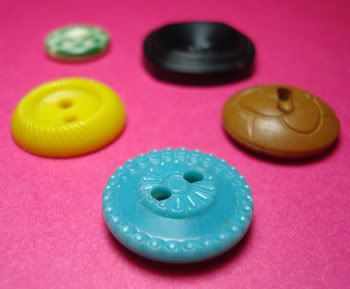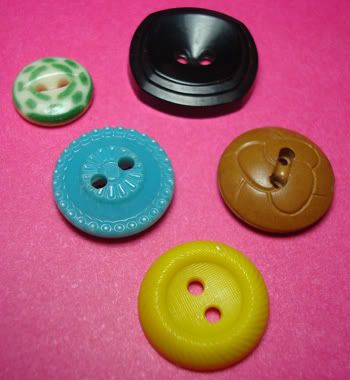 Next up is a photograph I scored at a garage sale. I am so intrigued by this picture- the pose, the hairstyles, and the uniforms are all so charming. I'm planning to frame this one and hang it on my wall eventually.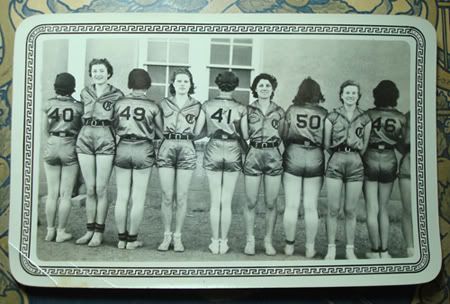 The photo is stamped on the back with the brand, location, and date. Can you believe this sweet little image is 73 years old?!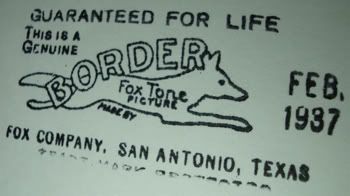 The last vintage find I have to show today is a pink glass serving plate with lovely diamond and sunburst patterns.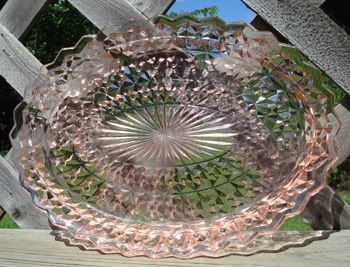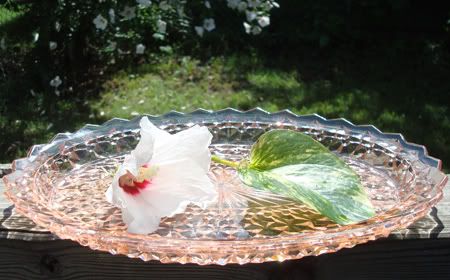 This particular item will most likely end up being incorporated into my craft show setup. I'm in the process of transitioning to using nothing but vintage, repurposed, and handmade displays when I do shows. Manufactured displays are effective enough, but I would like to achieve a more unique look by thinking outside of the box and using found items if possible.

Have you come across any vintage awesomeness lately?