I try to incorporate my various craft show excursions into my blog, but I'll be honest- there is one show in particular that has my heart. It's a show I've participated in since the very first year, and it's never failed to provide the good times. Since I didn't start blogging regularly until last year, I've only been able to share this show with you once. But if you read about it then, you could probably tell how much I look forward to this event each year. So I could not be happier about the fact that this year's Indie Emporium is just around the corner!




My goal this year is to make my space look better than it ever has before. I've been a vendor at Indie Emporium for three years now, and this is how my booth has evolved.

2007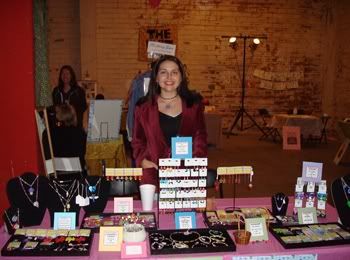 2008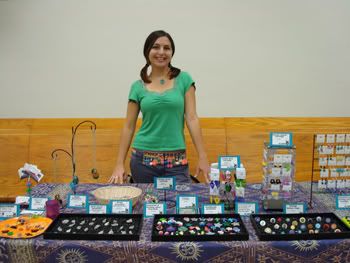 2009



It's almost embarrassing to see some of the displays I've set up in the past, but it helps me to recognize what works and what doesn't. I've already been visualizing how I could improve this year. And of course, I'll have photos so that you can come along for the ride.

It's no secret that I love to set up as a vendor at this show, but something I didn't tell you about last year is that I actually modeled in the fashion show! I typically don't consider myself the "model" type. I have a hard time taking myself seriously, so I was a little nervous that I'd look goofy out on the runway. But it sounded like tons of fun too, so I accepted the offer when my friend asked me if I'd be willing.

It started with professional hair and makeup. I do enjoy getting dolled up when I'm at home, but I can promise you that I never go to these lengths under normal circumstances. I didn't even know what they were doing to me most of the time, I was just hoping that I'd look hot when it was over with.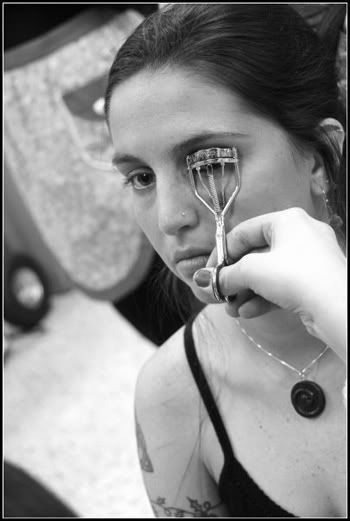 I ended up having a blast modeling for the show! It was a little nerve-wracking having all those eyes on me, but it was also quite a thrill. And I managed not to embarrass myself!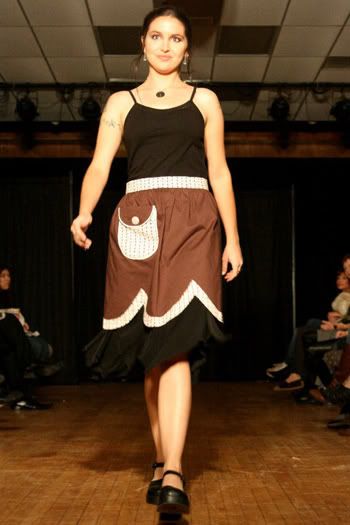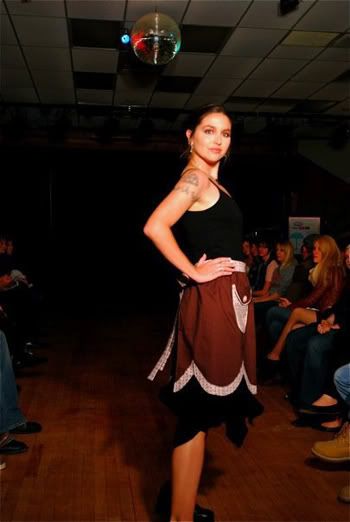 I have been asked to model again in this year's show, and I'm a little less nervous this time. If you're in the area, I hope you'll think about coming! This show is truly unforgettable, and I know you'll be hooked like me once you know how much fun it is.