I mentioned in my last post that I had photos from my trip to California, but what you didn't know is that I have a TON of them! Our trip only lasted four days, but you would have never known by the amount of pictures I came home with. Fortunately, I've weeded through them and compiled my favorites to show you. And to keep from overwhelming your lovely eyes, I'll split the trip into two posts. You'll see the first two days in this post, and the last two days in the next. Sound good? Okay then, let's go!

My mom approached me last month to ask if I would want to accompany her on this trip. She had business in San Francisco, but was going to be stuck there for four days with nobody to hang out with. I happily agreed because I've never had the chance to travel with just she and I. I figured the two of us would have a blast together, and I was right!

Here we are in our plane leaving Tulsa.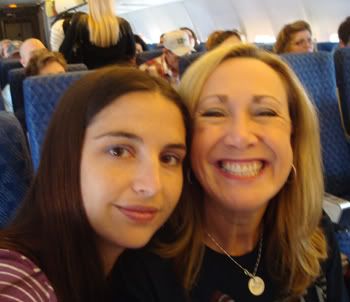 We ended up with a layover in Dallas, so I went for a walk in the Dallas Fort Worth Airport, which is gigantic by the way.




This airport has lots of neat things to keep travelers occupied, such as this cute little candy shop...




...and this beautiful glass sculpture.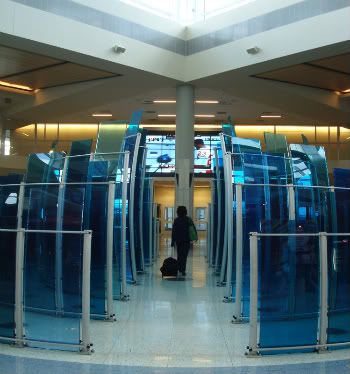 It's open to walk through so that antsy children (or photo-happy bloggers) can play in it to pass the time.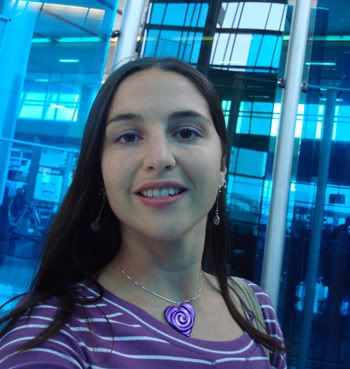 Shortly after I returned from my walk, our plane was ready to take us the rest of the way to San Francisco. Here's a shot of Dallas through the window of the plane.




I was SO glad that I ended up in a window seat, because this flight took us over The Grand Canyon. I've been there twice before, and it was enough to take my breath away both times. The aerial view, however, was like nothing I had ever seen before. Viewing this huge gash in the earth through the clouds was completely unforgettable.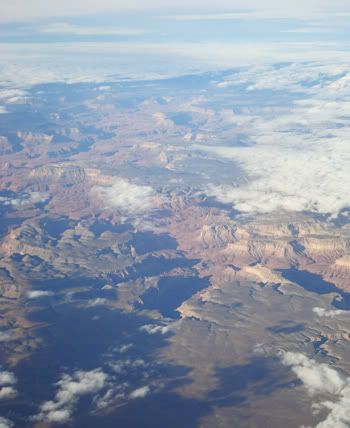 We arrived in San Francisco that evening and my jaw dropped as we walked into the hotel lobby. This was by far the nicest hotel I'd ever stayed in, everything was very posh and modern.




All we really had time to do that night was grab some dinner and head back to the room for the night. The next morning, I was able to capture the view from our hotel window.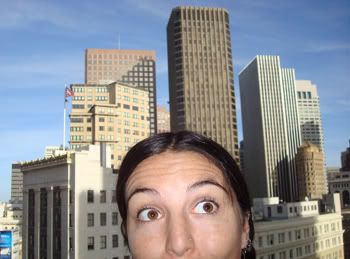 Chinatown was on our list of must-see places, and it was close to our hotel so we walked there as soon as we woke up and got ready.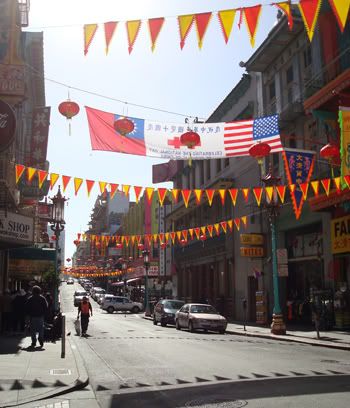 Mom and I both fell completely in love with this area. Everything was so colorful and festive.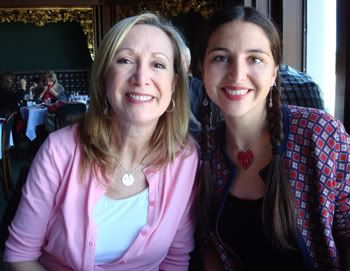 I see good things in your future.




We went back to the hotel to dress up all fancy for a party with my mom's coworkers. The event was held at a winery across the Bay Bridge.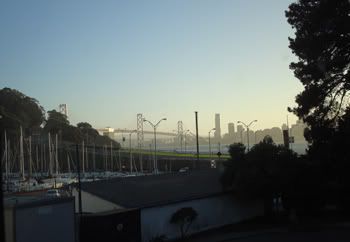 We sipped wine and rubbed elbows, and I tried to act as if I attended events like this all the time.




The casks of wine were visible from the loft area where the party was held.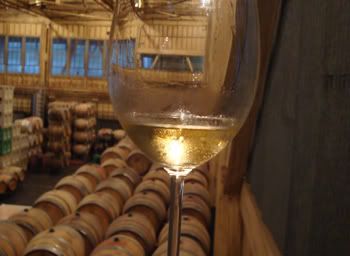 Toward the end of the party, I wandered outside and was greeted by the crisp ocean air and the sight of the Bay Bridge at night, twinkling lights and all.




That pretty much summarizes the first half of our trip. But I hope you'll come back for the second part, because you'll get to see Haight Ashbury and Fisherman's Wharf!