I mentioned a few posts ago that I had a giveaway on the horizon. Now is the time to win something you can personalize to fit your style! If you follow my work on Etsy, you may have noticed an item I introduced recently. The Custom Glitter Spiral Pendant is one of my personal favorites because of how versatile it is. The geometric style is interesting yet simple.




These pendants are completely drenched with glitter and sealed for a smooth finish. They're available in a rainbow of colors- 16 to be precise.




Since they are available in so many colors, even those with a more subtle style could incorporate them into their wardrobe by choosing one of the neutral colors. I personally have this pendant in many colors, and the black one is by far one of my most often-worn pieces of jewelry. I even wore it on my "Hippie Pilgrimage" to Haight Ashbury when my mom and I were in San Francisco.




If you're wondering what color the winner will receive, the answer is any color they wish!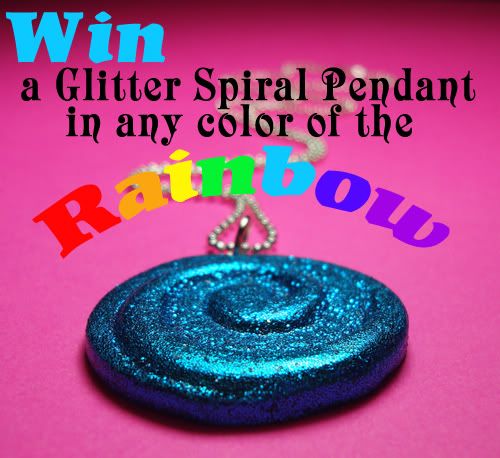 I will be making a CUSTOM Glitter Spiral Pendant for one lucky winner! Visit The Type A Housewife's Hollyrocks Feature to find out how to enter. Good luck!