Welcome, crafty people! I have got a tutorial for you that will bring a shimmering hint of nature into your home. It's simple, inexpensive, and the result is something that is both functional and pretty. Keep reading if you'd like to know how to make a polymer clay ring dish!




Here are the supplies you'll need: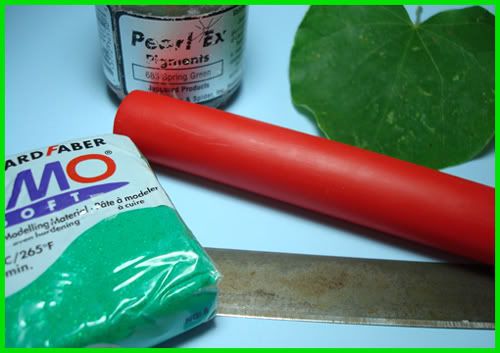 Materials
Clockwise from left

-1 package of green polymer clay
-Pearl Ex pigment or other shimmery powder (try eyeshadow if you don't have any Pearl-Ex!)
-A leaf
-Small rolling pin
-Blade

STEP 1: Prepare a clean workspace. If you have wax paper or parchment paper, tear off a sheet and tape it down. If not, wipe down your surface until it is free of any dust or other particles.




STEP 2: Take a good sized chunk of green clay. Work it in your hands until it is soft, then roll it into a ball.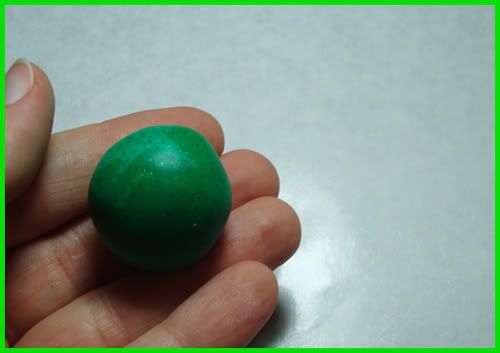 STEP 3: Roll one side of the ball at an angle to create a teardrop shape.




STEP 4: Press the teardrop flat with your thumb.




STEP 5: Use a rolling pin to further flatten the shape.




STEP 6: Place the clay and the leaf side-by-side and plan the placement of the leaf pattern.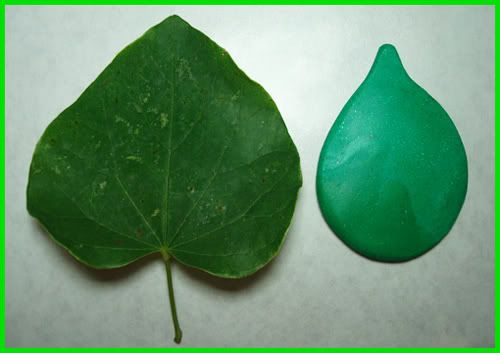 STEP 7: Press the leaf down onto the clay. Use the rolling pin to ensure the leaf pattern is fully imprinted onto the clay. *Note- this would be a good time to start preheating your oven. Check the packaging of your clay to determine temperature.




STEP 8: Slowly peel the leaf from the surface of the clay.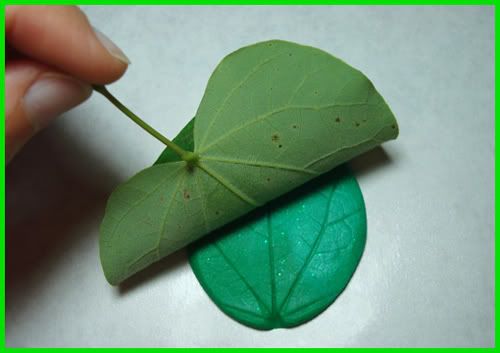 STEP 9: Use a flat blade to remove the leaf from your workspace.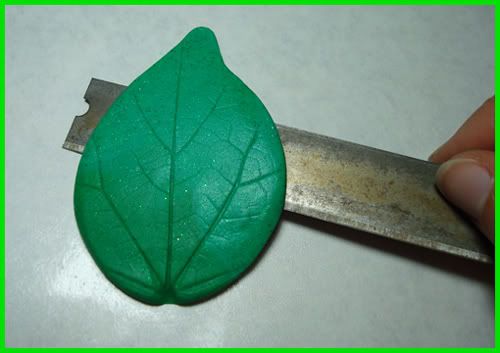 STEP 10: Sprinkle a small amount of shimmer dust onto your workspace. This step is optional, but the pigment does help bring out the details of the leaf.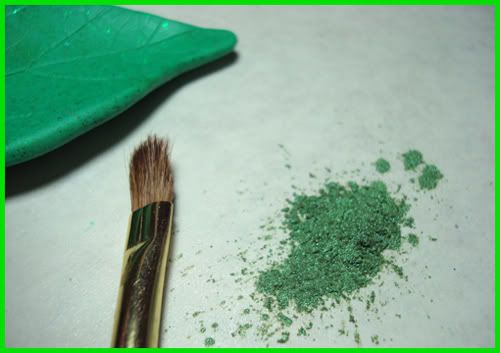 STEP 11: If you have a paintbrush, use it to lightly brush the powder onto the surface of the leaf. You can also use your finger, but be gentle so you don't wipe away the pattern.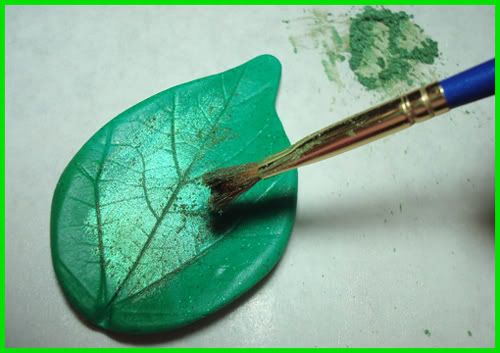 STEP 12: Sculpt the edges of the leaf so that you create a bowl. Slightly pinch both ends to emphasize the leaf shape.




STEP 13: With a new piece of clay, make a small ball and press it flat.




STEP 14: Press the medallion shape onto the bottom of the leaf as firmly as you can without distorting the leaf. This will serve as a base for your dish.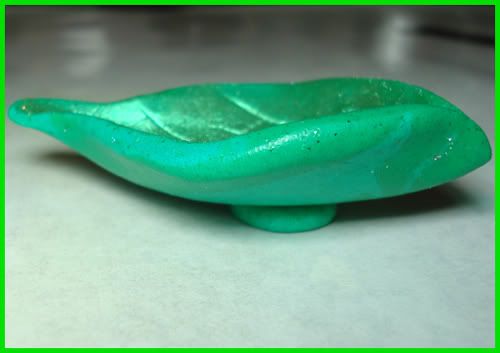 STEP 15: Almost done! Place your leaf in an oven-safe pan or baking sheet. Bake according to the directions on the package of clay you used.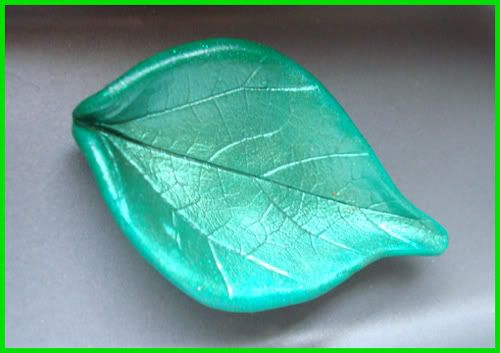 STEP 16: Allow your leaf to cool for at least 15 minutes once it's done baking, and then it's time to varnish. This step is optional, but a coat of varnish seals the pigment and adds shine and durability to the finished piece. I use water-based Minwax Polycrylic, but you can also use clear nail polish if you don't have any varnish.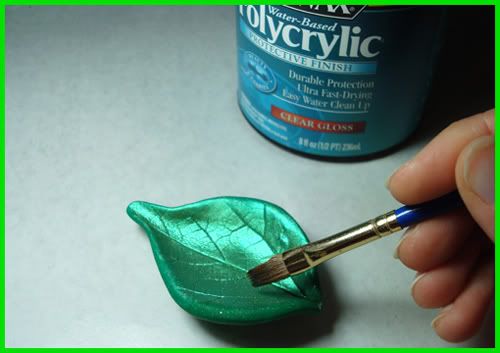 STEP 17: Allow the varnish to dry overnight. Once it's dry, you can begin to use your lovely new nature-inspired ring dish!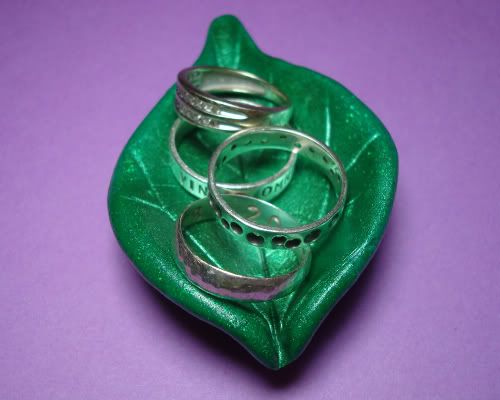 This project is linked up with lots of other fun tutorials here!