I know I'm going to sound like one of those corny school posters that line the walls of hallways and classrooms, but I seriously love to read. One of my favorite ways to spend the evening looks something like this: me in my jammies, curled up on my bed with pillows all around and the lamp on next to me, completely engulfed in a good book. And since I spend so much time reading, a receipt or some random piece of scratch paper just will not suffice for keeping my spot when it comes time to put the book down. So I've been making fancy bookmarks for my own personal use, and I decided to share some of them with you all! You may purchase these in my etsy shop.

Twilight bookmark, made using a re-purposed page from the book. And before anyone screams "SACRILEGE!!!" let me explain by saying that a tragic coffee spill ruined half of the book, so I salvaged the rest and made bookmarks.



Skeleton key bookmark with fleur de lis patterned paper and a teal satin ribbon.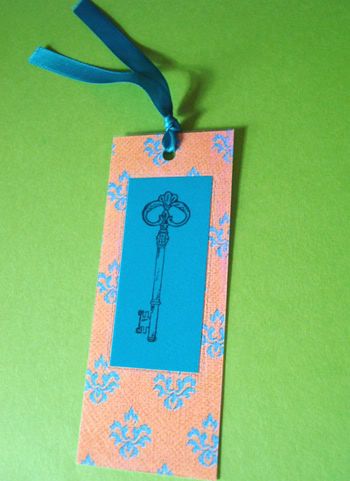 "Imagine" bookmark with hot pink ribbon. Perfect for my fellow fiction-lovers!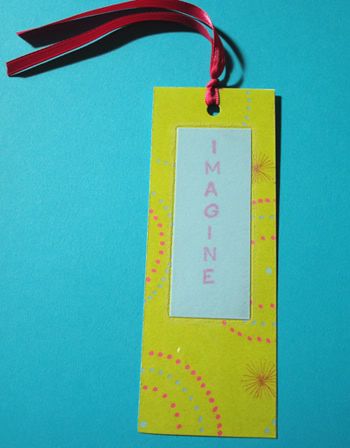 Peace and rainbows.



I plan on doing quite a few more of these too, because I try to encourage people to find a literary genre which appeals to them and release their inner bookworm. And it's good that I have such a passion for reading, because passing that enthusiasm along to others will pretty much be my job in a little over a year. Wow, that's not very long. But with each semester that passes, I feel more prepared and excited for a new page in my life than ever before. Get it? New page, har har.