For lovers of all things mushroom-related, I've added a brand new item to my shop and you just might like it! My hand sculpted mushroom garden stakes may now be purchased online. I've been making them for years now. They have made appearances in my own plants and at various craft shows. Your garden will be much more magical with one of these!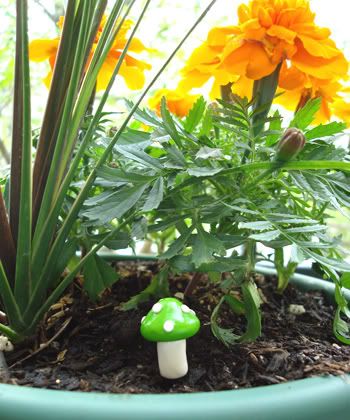 I am able to make them in any color you can dream of.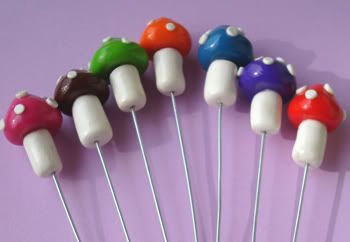 They add the perfect touch to terrariums too!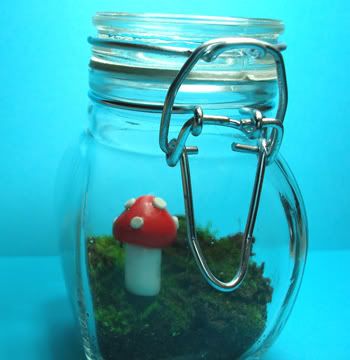 Click here to view the listing (and more photos).

I've also been trying to decide exactly which items I should bring with me to the Deluxe craft show in May. I'll be participating in a group booth with the Tulsa Craft Mafia, so I can't bring every single thing I make. If you'd like to help me narrow it down, take a quick moment to vote on the poll in the upper right hand corner of my blog. I would be so thankful for your help with this! ♥