For those of you who enjoyed my previous fossil post, I've got something else for your history-loving eyes to behold. I listed a new fossil pendant in my shop tonight, and I wanted to show it off because I really love this particular rock.




It's a brachiopod, which sounds like some kind of horrific dinosaur-type creature, but it's actually more like a clam. According to one of my favorite websites for identifying fossils, "This animal lived connected to the sea floor, filtering foodparticles from the seawater."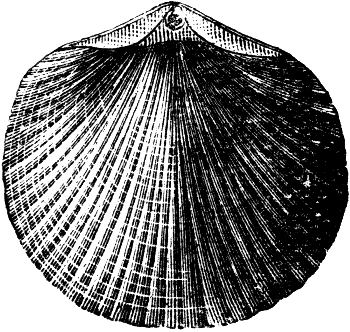 This one is actually a fossilized piece of its shell. The shell retained some of it's luminescence, which makes this one shiny stone. Although it is pure rock, it almost looks like it's made up of pearl dust.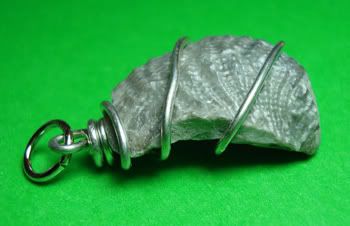 Out of all the fossils I've found, this is one of my favorites, so I wanted to share it with you guys! I also want to ask if any of you would be kind enough to give me your opinion on these. I have a TON of fossil pendants made at the moment. I have many shapes, sizes, and species. But I'm not sure if I should list very many of them in my shop. The first one I listed sold, and the second one is still there but it has a lot of hearts. Now this one is in my shop too, and I'm curious as to whether I should stop there until these sell or list more of what I have. Would you like to see more fossils for sale in my shop?