My grandparents on my dad's side (a.k.a. Papa and Gran) have lived in the same house all my life. Since they only live a few miles from the house I grew up in, I ended up spending quite a bit of time with them as a little girl (grandparents make great babysitters). I always had a lot of fun when I was in their care, because I was very curious and there were plenty of neat things to explore at their house. If you took a moment to conjure up a mental image to fit the term "country girl", your visualization might look very similar to me as a child. I was usually sporting pigtails, bare feet, freckles, and jean short cut-offs. I've got a little bit of city-girl in me now, but that part of me was nowhere in sight at the time.

Sometimes it's nice to revisit those care-free years of my life. My family held our father's day get-together at Papa and Gran's house this year, and I decided to go for a little stroll around the property with my camera to capture some of the scenery which served as the backdrop for my childhood. Here is what I came back with.

This is the pasture I spent so many hours wandering through. Believe it or not, there is actually a pond nestled in the tall grass.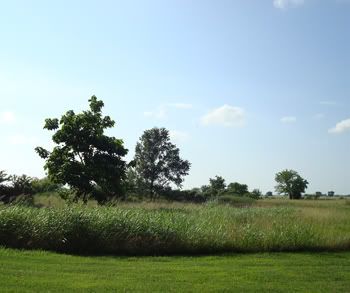 Papa has quite the green thumb. He maintains a vegetable garden every year, even though he is well into his 70's now. And every year, he is more than generous with the fruits (or in this case, vegetables) of his labor. Every time I visit, I can expect to leave with a huge grocery bag full of homegrown squash, okra, green beans, tomatoes, and onions. It's like going shopping at the farmer's market without having to spend a single penny!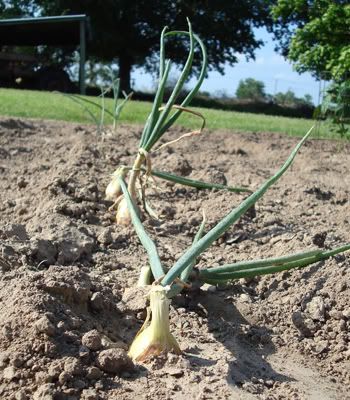 I used to find insane amounts of 4, 5, and even 6-leaf-clovers in this patch. I found out that it was because the fertilizer from the garden ran off into this area, thus creating the mutant clovers I so proudly kept for good luck.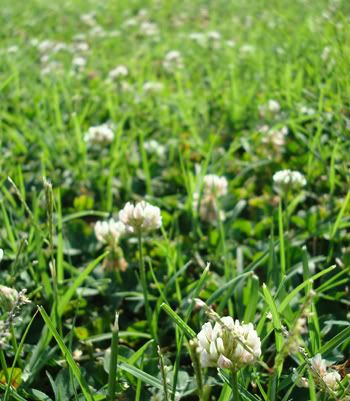 These old bicycles have definitely seen better days. While they may have been cherished and put to good use in the past, they now reside behind the storage shed all rusty and forgotten.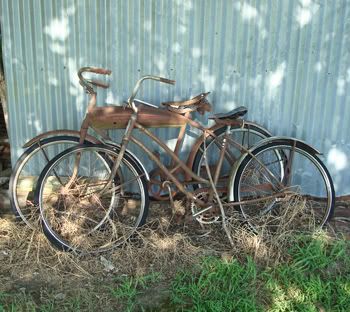 I have a thing for wildflowers. It's so fascinating that people spend hours making their gardens beautiful, yet there are places that are just as bright and gorgeous without anyone to weed, or till, or plant seeds.




I saved my favorite for last. This is Gran's rose bush. She has a green thumb too. :-)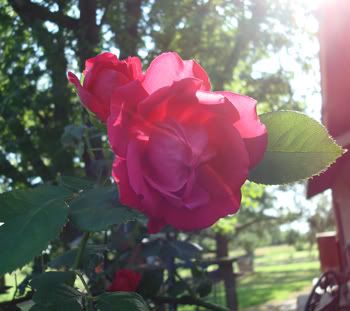 Where did YOU grow up?