I'm a winner and so are you! During the same time that I was having a giveaway on my blog, I won something on another blog. Awesome, right? I'll tell you more about that, but first I'm going to announce the winner of the gardening giveaway! I used a random number generator, and it came up with: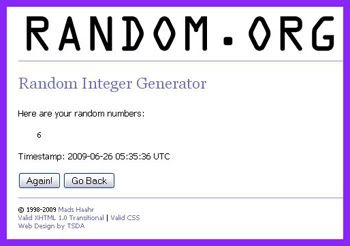 Comment number six, which was left by Suzanne (she runs an etsy shop FULL of goodies called kiddo47). I will be contacting you to find out where to ship your little gardening gift set. Congratulations, my dear!

As for the rest of you, thank you so much for entering and helping me promote this giveaway. I really enjoyed reading about your favorite flowers and plants. If I had enough space, I'd grow them all! I'm already plotting my next giveaway, so keep an eye out. ;-)

Now I want to show off my loot from the giveaway I won on an amazing little blog called Tokyo Bunnie. It's a sweet floral bag by Loyal Army! They were promoting the opening of a new store in Los Angeles. Their stuff is really cute, and I'm sportin' the new purse proudly.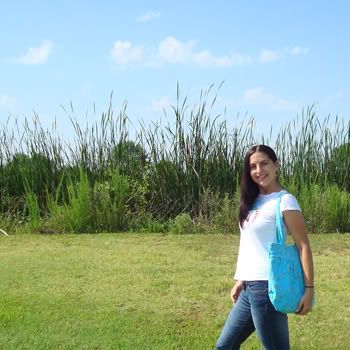 It's crazy too, because I wanted it SO badly. In one of the comments I left as an entry, I even mentioned that this purse wanted to come to my house. Well I guess that was a self-fulfilling prophecy, because this lovely bag now belongs to me!

In other news, it's freaking HOT outside! Even my little outdoor visitor thinks so. I caught him laying on the shaded cement of my balcony with his arms and legs spread out and his belly flat against the ground. It was even funnier because he was surrounded by shelled sunflower seeds. I guess he decided to come over to my place, gorge on the seeds I left out for him, and then lounge around in the mess.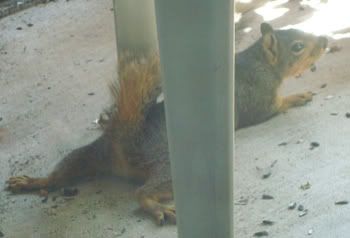 Squirrels have no manners, by the way. But I still love them. ♥