I think Mondays are just misunderstood. Yes, it means the weekend is over and much of the world goes back to work. But you could also see them as new beginnings that occur every seven days.

Here is a photo I took in the spring that I couldn't wait to share with you guys. I did wait though, because I hadn't yet found a good reason to include it in any of my posts. But today is as good a day as any, and I am feeling rather sappy lately (what's with that?) so I want to use the photo as a metaphor for how I see you all. Some of you know me in the real world, and some of you live on the other side of the world. But I consider you all my friends. The fact that I get to glimpse into your lives, and that you take the time to read about what's going on in mine brings me so much joy. It makes me feel like this: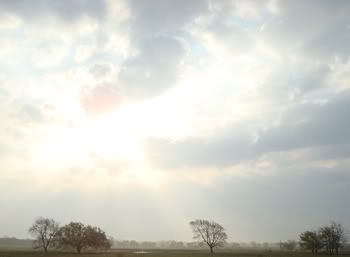 I'm currently working on an order for one of my absolute favorite customers. I've never met her in person, but I feel like she would be one of my best friends if we lived closer to each other. She is such a sweetheart, and she goes out of her way to say encouraging things about my work. The first thing she ever ordered from me was one of my sprinkled cupcake pendants, and the feedback she left was amazing. She said:

"This is literally the cutest piece of jewelery I've ever had. The detail is amazing and you can tell it was made with sweetest touch. I teach preschool, and my students love to see it everyday. It looks very delicate but it's very strong! I love it. I wish I could have a little Holly Elf to just make me stuff allll day!"

She also told me in a message that it was her favorite piece of jewelry other than her wedding ring. Wow! Things like this keep me going when I'm in a creative rut. I never think of her orders as a chore. I find myself smiling and humming happy songs as I make her items. I just finished up some goodies for her last night. Now I just need to photograph them and I'll show you what I came up with in my next post. So that's what I'm working on right now. How about you?