Here's a little collage of the order I mentioned in my last post. I was pleased with the way these necklaces turned out, and the girl who requested them seemed to be happy with them as well. So I thought I'd show them off to you guys!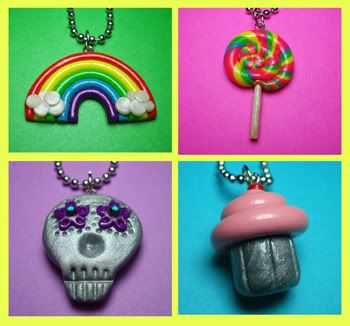 I've been sleeping a little better recently because I got a new mattress. It's not anything fancy, it's just newer than the one we had. But it's amazing how much difference it makes. As soon as we got it all set up, I put freshly laundered linens on. I had to lay down and just take in the softness for a moment. And apparently, I wasn't the only one. Ten minutes after getting everything put together, I walked into the bedroom and saw this. I think the kitties approve of the new bed too.




I accidentally woke Caesar up in my attempt to capture the moment. Not to worry, he drifted back to sleep within a matter of seconds.




As for the squirrel, well he's just been hangin' around in the shade of his favorite balcony. ;-)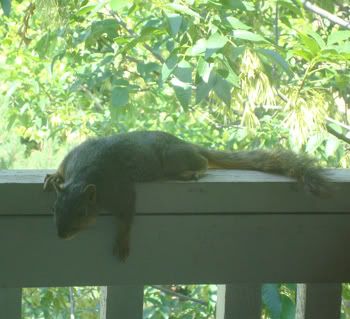 What have you been up to so far this summer?