Some of the plants I'm growing on my balcony are looking really good, so I thought I'd snap a few photos to show you all!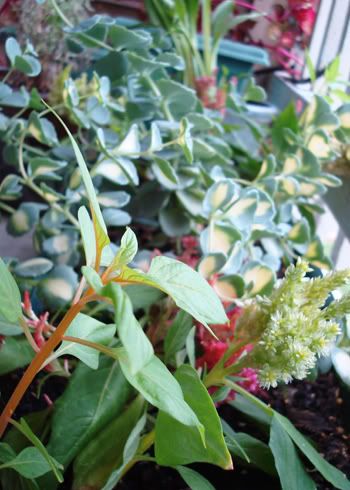 This plant provided me with the leaves that I used to make these pendants.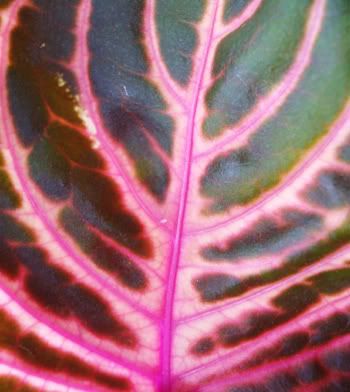 I bought this succulent at an art festival, and it's pretty much the coolest plant ever. I love the bubble-like foliage.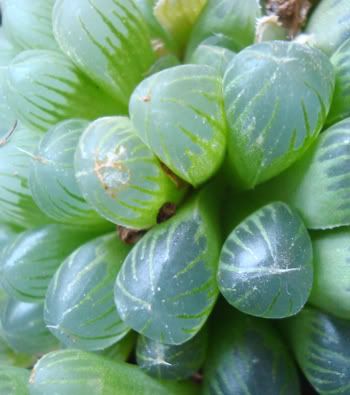 My dad bought me a miniature rose bush for Valentine's day 2007. I have managed to keep it alive ever since, which is good because I am reminded of my dear ole' daddy every time I look out the window and see these tiny blooms staring back at me.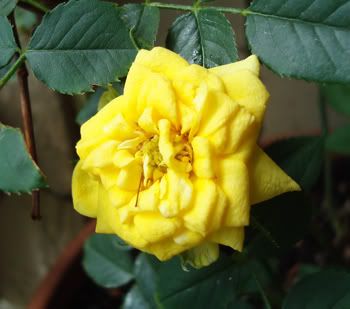 Just look at these adorable baby chamomile plants! I planted these seeds late in the season, so I'm not even sure it they'll make it to maturity before the first freeze. Even if they don't, it will be worth it just to watch them grow; that's half the fun!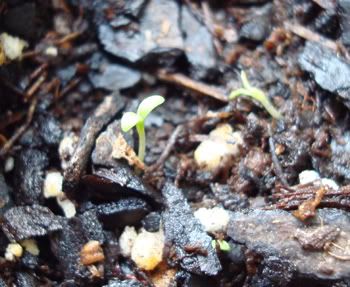 I don't mind spiders hanging out on my balcony. They eat biting insects, so they are more than welcome here.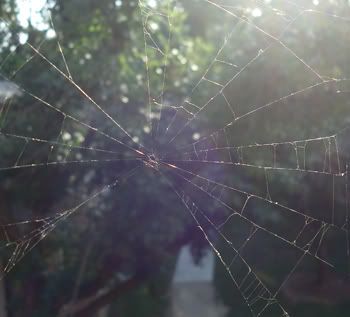 I'm about to go cook up some dinner and pester my boyfriend until he gives in and plays a game of Scrabble with me. What kind of plans do you have for the weekend? No matter what you do, I hope you enjoy yourselves. ♥