It's been a while since I've posted any tutorials, and I've never done one like this before, so I thought it would be a fun thing to show you guys. It's a photoshop tutorial for a pretty easy little trick I've learned. If you don't have photoshop, don't leave just yet! There will still be lots of pretty photos to look at, and I'm not sure but you may be able to perform similar tricks with other photo editing programs.

I like to have bright, beautiful photos for my desktop background on my computer. I also enjoy changing it up fairly often, and I got sick of constantly searching the internet for pretty photos to use because I usually didn't come up with what I was looking for anyway. So I decided to start making my own! It's very easy, so those who are unfamiliar with photoshop should be able to do this too.

I start out with a photo, usually involving nature, that would look good with an altered color scheme. And then I adjust the colors until I end up with something that is a little more interesting to look at. Something strange happens to your eyes when you gaze at a photo of pink skies or blue leaves, but I like it. Here are a few examples of the backgrounds I've made in the past, all using my own original photos.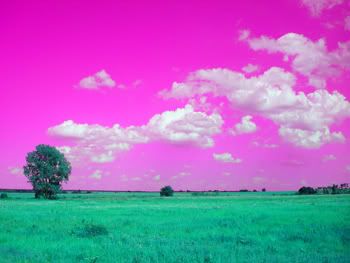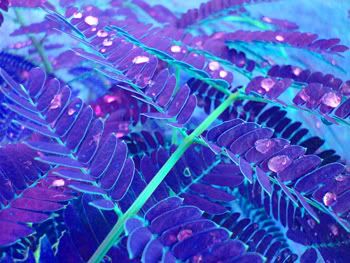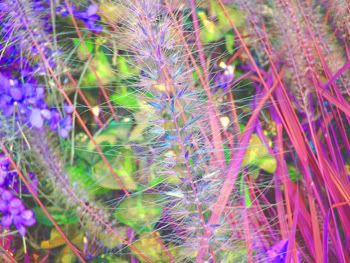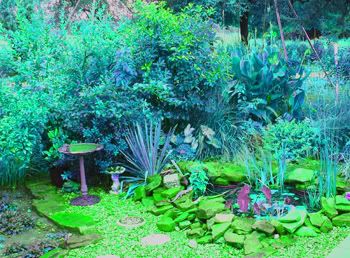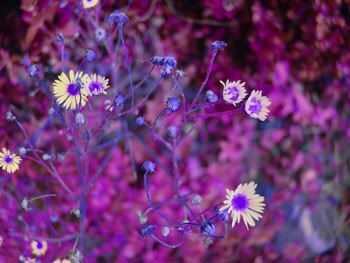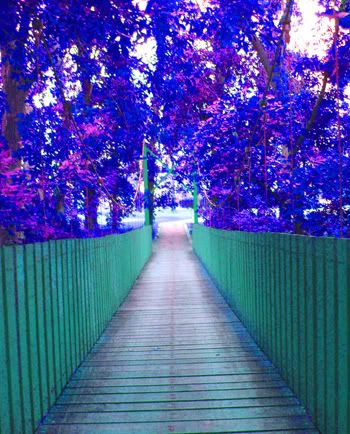 Are you intrigued yet? Do you want to know how to do this to your own photos? Well come on then, I'll show you! First, you will need to find a picture you'd like to use. Open it in photoshop.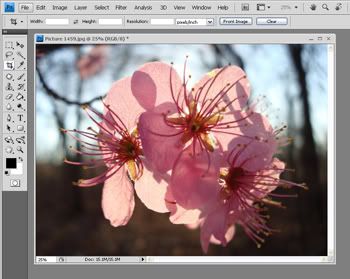 On the toolbar, click "Image" and hover your mouse down to the word "Adjustments". A new menu will come up alongside the "Image" menu, where you will see an option for "Hue/Saturation".




Click on "Hue/Saturation", and a box like this should pop up.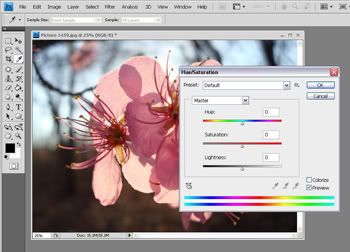 Using the little arrows along the bottom of the colored bars, tamper with the hue, saturation, and lightness until you come up with something you like. Click "Ok" when you are finished.




Behold your new, crazy-colored photo. I told you it was easy!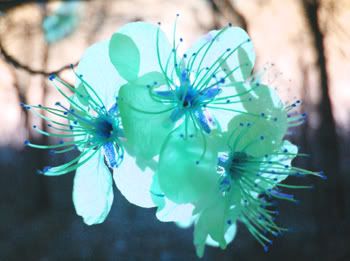 This is also really fun to do with pictures of people. You can turn yourself purple! If any of you decide to try this out, I would love to see what you come up with. Feel free to post links to your own creations in your comments. If you would like to use any of the ones I have made, just leave a comment with your email address and which one(s) you would like and I will happily send you a larger copy of the photo to use on your desktop (the full-size versions look much better than what you see here). Do any of you enjoy experimenting with photo editing? I have so much fun with things like this.

And on a completely unrelated topic, my blog now has over 100 followers! I was overflowing with excitement when I saw, so I had to share it with you. I want to thank every single one of my readers for taking an interest in my blog. You guys rock my socks off!!