Well my summer break is officially over. I'm back in school, and although I was dreading it at first, I'm not too worried now. The upcoming semester is going to be very exciting for me. I'll be doing an internship at a nearby elementary school, and I'll also be paired with a struggling reader for one of my classes. I'll be tutoring the child all semester, and even though I'll only get to meet with him or her once a week, I'm really hoping that I can make a difference. I am looking forward to the things I'll be doing in school this semester, but it will definitely be a change of pace.

As a way of saying goodbye to the 2009 summer season, I've put together a few photos of the things that brought me some sunshine in recent months.

I've been eating lots of fresh vegetables from my Papa's garden. He's very generous with his veggies!




I've gone for strolls under blue skies with my love.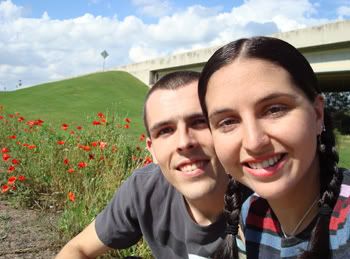 I've seen two squirrels at a time peacefully feasting on my balcony. This is a big deal to me, because they used to get very territorial and chase each other off.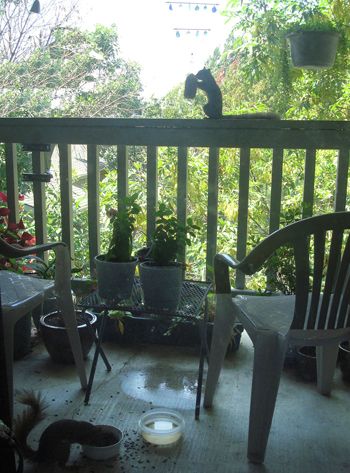 I've seen a few full-on cuddle sessions occurring between my two cats.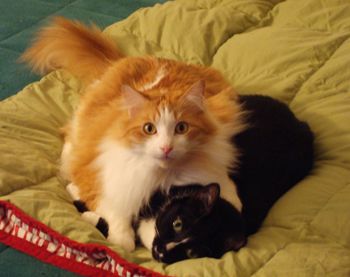 And I've also seen my dad, who is usually not big on pets, fall completely in love with this little girl.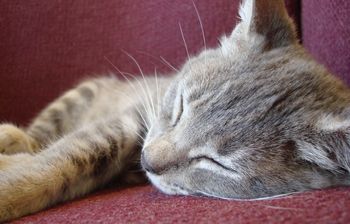 When I went to work for my dad this week, I took photos of the kitten he's taking care of. But still-shots just weren't enough to capture the sweetness of this little kitty, so I also made a video!



She absolutely loves that old, beat-up office chair. The shop is climate controlled, and it's where my dad spends most of the day so she gets lots of attention. But eventually, I hope my dad lets her come into his house to stay. That would be a first for him; he's never had an indoor pet. So there's not a great chance that will happen, but we'll see...

What were the highlights of your summer?