I was given the opportunity to get in on a fun little game when I was tagged on Velvetwoods, a lovely blog that I follow religiously. Here's the deal:

1. Open your first photo folder.
2. Scroll to the 10th photo.
3. Post the photo on your blog and tell the story behind it.
4. Tag people to do the same.

So without further hesitation, let me show you what this random little survey of my photo folder turned up.




It's a sea anemone that I photographed during a visit to the Oklahoma Aquarium and then altered using photoshop. If you're interested in this process, check out my tutorial on it here.

Here's who I'm tagging:

babalisme
Indy Grrrl
Hope Studios

These ladies always have gorgeous photos on their blogs, so do yourself a favor and go check them out!

Now I've got an exciting bit of news for you. The Tulsa Craft Mafia was featured in Tulsa People magazine! Click here to read the online version of the article.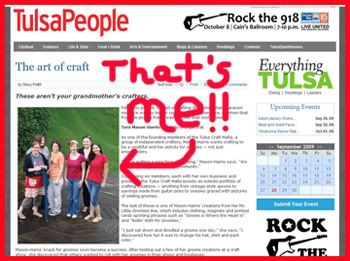 Not only did they include a picture of us, they also added some photos of our work. Here's something of mine that was published.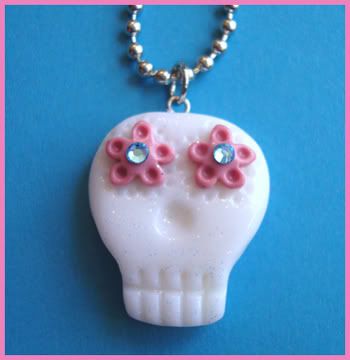 What kind of good news do you have to share??