I just can't get over the fact that I seem to appreciate wildflowers much more than I would a man-made garden. Don't get me wrong, I am an absolute fool for flowers and plants of all kinds, no matter how they got there. But there's nothing quite like taking a stroll in the grass just to be surprised by a patch of brightly colored petals waiting to be photographed.

Like this sunshiny little guy for instance. Don't let his pretty face fool you though. His leaves reminded me of Venus flytraps, with tiny spikes emerging from the edges. I believe it's a camphorweed.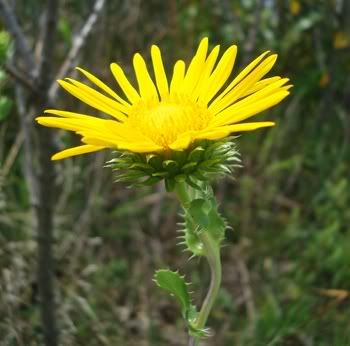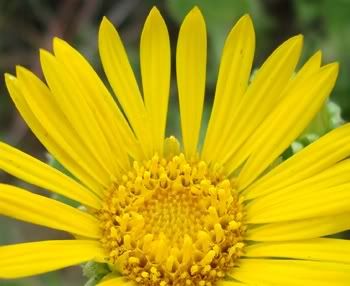 Apparently my camera lens is superior to my eyesight, because I had no idea that this particular flower had a tiny web spun around it until I uploaded the photos. Do you see it?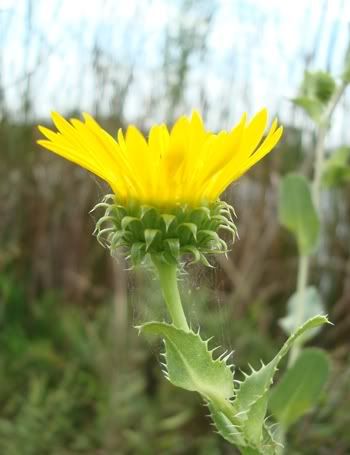 One of my favorite wildflowers is the thistle. They seem so bright and exotic to me, like they should be growing on a tropical island somewhere. Yet they grow like crazy right here in Oklahoma.




This dude found a cozy place to rest on top of a fluffy purple bud.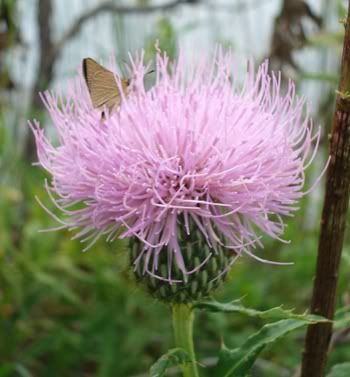 These were all taken at my dad's pond last week. I didn't get to take any photos of the Indian Paintbrushes in my area this year. The only ones I saw were on the side of the road, and while I have been known to pull over my car and get out for a good photo, I try not to do it very often. ;-)

What kind of flowers grow wild where you live? Which are your favorites?