My friends, the weekend of October 9th-10th is quickly approaching and that means it's almost time for INDIE EMPORIUM 2009!! I'm so excited, because this is my absolute favorite craft show. I look forward to it all year. This time around, I intend to rework my setup. I like for things to be neat and organized, but I think that my craft show setup is a little TOO orderly. It ends up looking plain and boring.

For example, here is my booth at Indie Emporium 2008.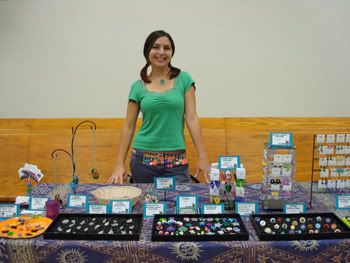 My goal this year is to make my booth more full and lively. As you can see, I've got a way to go. But luckily, I've got a few tricks up my sleeve (like an antique playroom shelf that I just can't WAIT to show you guys). If you're in Oklahoma, I would love for you to come by and see my setup in person. Here are the details if you're interested.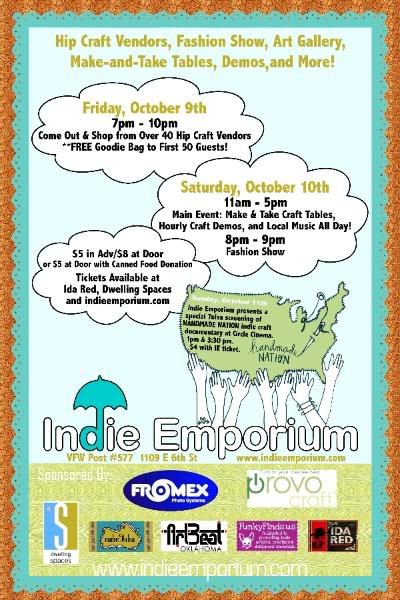 And for my non-local readers, don't you worry. At the end of the weekend, I'll be back with plenty of pictures of the show. Now if you'll excuse me, I'm going to spend the rest of the day (at least when I'm not in class) crafting like crazy. I've also got to prepare a lesson plan, because tomorrow I'll be teaching my very first lesson to the third grade class where I'm doing my internship. How exciting! It's going to be about jobs in the community, and I'm even planning to incorporate a fun little game. I hope they like it. Wish me luck!