That's right! I saw it glittering through the sky, so I whipped out my wire spool and lassoed that baby right on down to Earth. I was nice enough to catch one for you too!




I made these necklaces out of polymer clay, tons of glitter, and thin wire wrapped tightly around the star for a "caged" look. I think they'd be a perfect gift for space fanatics, science lovers, or daydreamers. You can find them right here in my etsy shop.

Speaking of polymer clay, I'm teaching a class on December 5th where you can make one of these: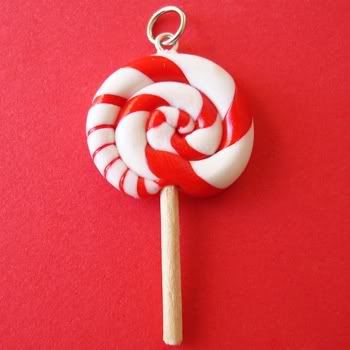 It's a peppermint lollipop that you can use as an ornament, a pendant, or both! The cost is $5, and that includes all supplies. If you're interested in attending, you can visit the make: Tulsa website, where you will find an email address at the bottom of the page. Just send an email mentioning that you'd like to enroll in the lollipop class. Or, just show up! I'll have plenty of extra supplies, so enrolling in advance is optional. As an added bonus, this event will take place at the Fresh Roast coffee house, so you can have a drink and browse the Fresh Blend Boutique, a mini-store with items from the Tulsa Craft Mafia and friends, when you're done crafting.

I'm so excited to be teaching a polymer clay class! You may have witnessed me bragging about how much effort I put into creating fun lessons like the one I described in this post, for example. Well this class will be no different. I plan to do everything I can to ensure that the participants in this class will take home something they will love for years to come.

Since so many of you seemed to enjoy the pictures of my kitty acting frisky under the rug, I'll end this post by showing you more cuteness. But my problem is that I can't decide which is more adorable: his little pink nose...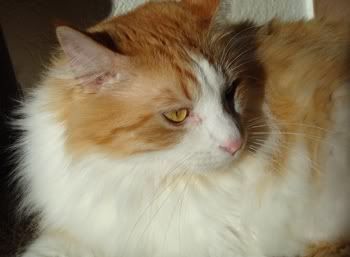 ...or his little pink toes. Could someone help me out here? I just can't decide.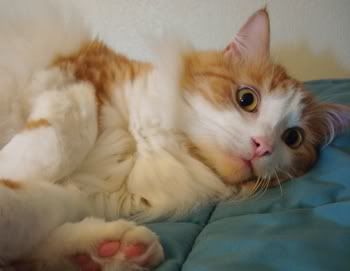 Have a precious day, my friends! ♥