Hello, readers! When I posted the pictures from my wedding, I promised to include photos from the rest of the trip in a future post. Remember? Well now, we're in the future (weird!), and I always keep my promises. So today, I've got some pictures to show you. We'll start at the beginning.

Here we are leaving town. This is one of the last photos we took together before we were married. Is it just me, or does my almost-husband look slightly terrified in this picture? Poor guy, he had no idea what he was getting himself into.




Due to a heavy snowstorm which took place over the holidays, we had to drive very carefully.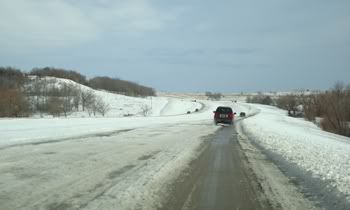 We arrived in one piece, and our little treehouse was waiting patiently in the snow for us to come live in it for a week.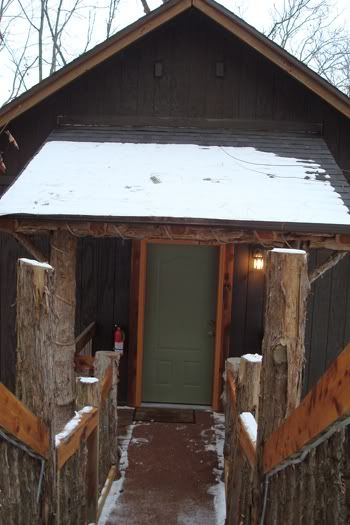 It was so nice and cozy inside.




The view from the balcony on the back of the treehouse was lovely. We could see miles and miles of snowy forest.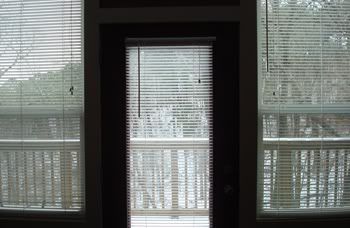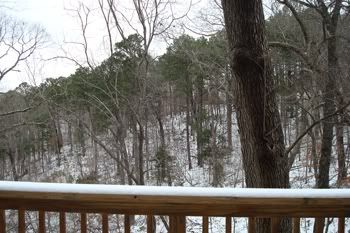 Even the walkway between the treehouses was a sight. I felt a little bit like an Ewok, which was incredibly cool in my opinion. I've always wondered what it would be like to be an Ewok.




The day of our wedding was very relaxed. All we had to do was stop by the courthouse to pick up a marriage license.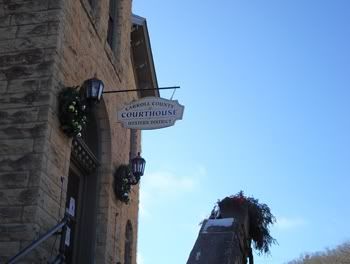 If you enjoy old-timey architecture, Eureka Springs would be right up your alley. Here are some photos I took while we were out and about in this charming little town.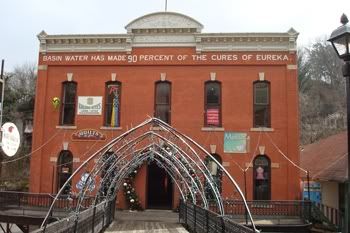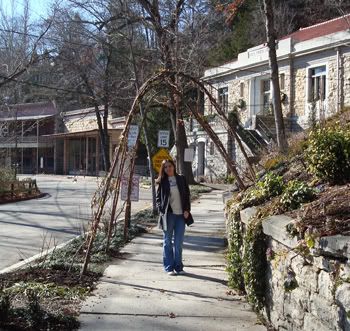 I just LOVED the Victorian houses. They were so ornate and magical- I could have pictured myself living very happily in any one of them.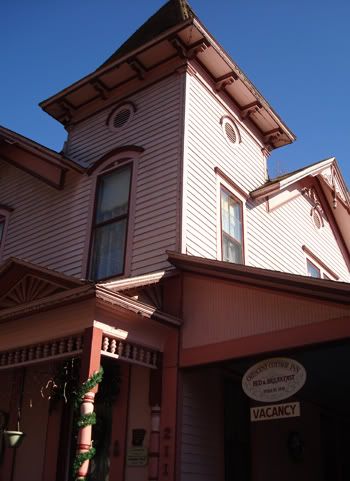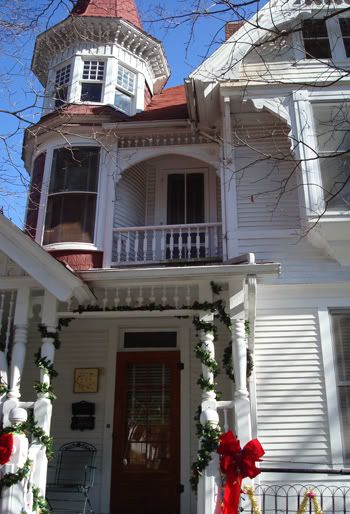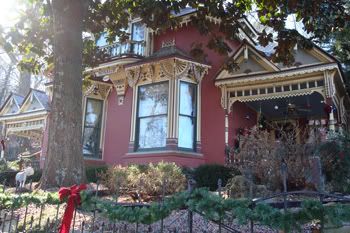 I took this photo on the top floor of a hotel that is supposedly haunted. But in my experience, there was a complete lack of sightings, chilly breezes, or otherwise creepy feelings. The ghosts must have heard that I'm one tough chick, so they decided not to mess with me. Can you blame them?




Since we took our trip right after Christmas, the main street area was all lit-up at night.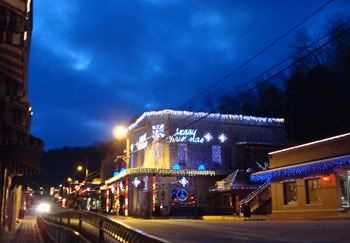 This community is very supportive of the artists and crafters who live there. Many of the shops sell handmade goods of some sort, and you will even find the work of local artists along the city walls.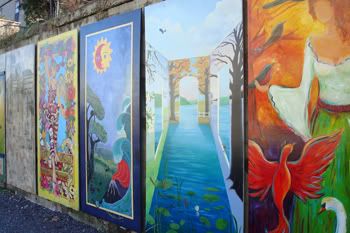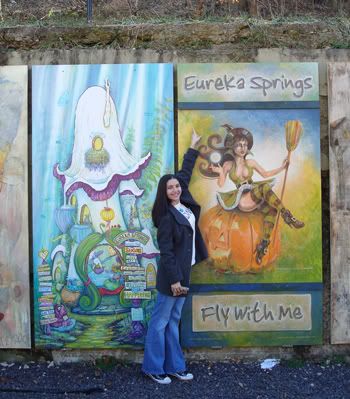 On the last day of our trip, we decided to tour a nearby cave. We're both very interested in rocks and minerals. But if you have witnessed my obsession with fossils, you already knew that.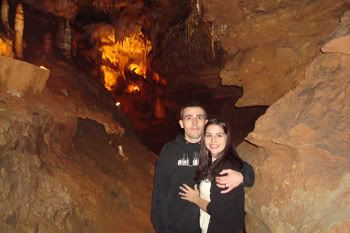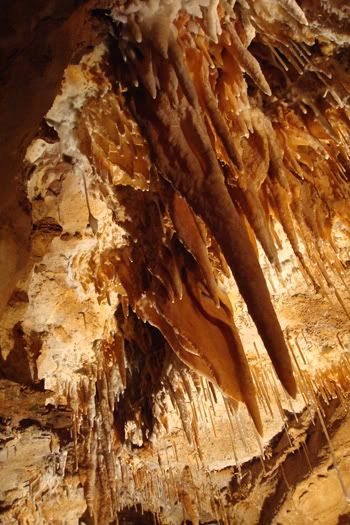 How could we NOT be fascinated by the amazing formations hanging underneath the ground like natural chandeliers?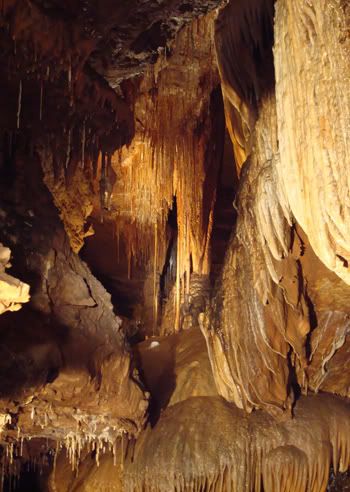 And finally, here are a bunch of pictures of us! Since it was just he and I on this trip, we used the good old fashioned "holding the camera in front of our faces and hoping that we both make it into the shot" method (as well as the self-timer). We didn't mind though. We were just glad to be spending time together.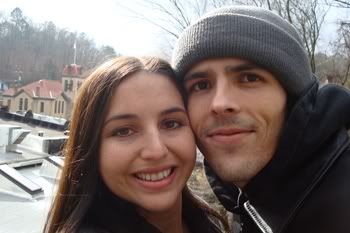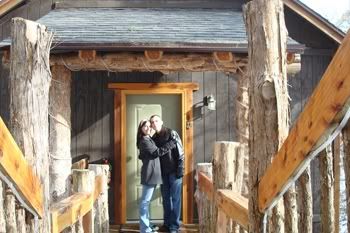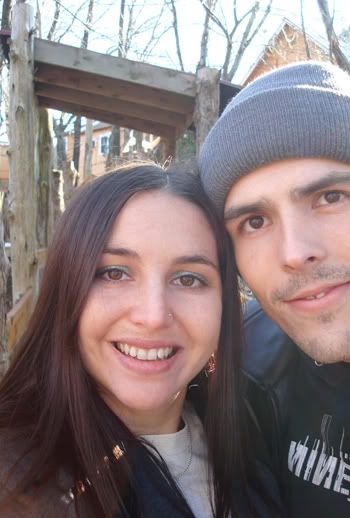 Looking back, I truly believe we chose the perfect way to get married. We went back and forth on the idea of eloping, and I'm just so glad that we ended up going that route. It was a marvelous experience, very enchanting and mellow at the same time. And the best part is how close Eureka Springs is to where we live. I'm sure we will go back very soon, and we could even stay in the same treehouse!




If I had to choose one thing about Eureka Springs that I'd like to wrap up in tissue paper and bring home with me, it would have to be the balcony on our treehouse- complete with the view surrounding it, of course. Maaaaaan I loved that balcony.