I am in the midst of Spring Break right now, and it's exactly what the doctor ordered. I got to sleep in today, I've been reacquainting myself with my craft supplies, and I'm getting to spend some much-needed time with my blog. Maybe all these factors have contributed to my super-happy mood, but if I recall correctly, I get like this every year around this time. I just can't hold back the giddiness as the weather starts becoming more friendly and signs of springtime surround me.

I've really been enjoying my new neighborhood. My husband and I bought our first home in a charming, old-fashioned part of town. I've been going on long walks to explore my new setting any chance I get. When I remember to bring my camera along, I document the little things that make me happy along the way, most of which have to do with the coming of spring.

I've noticed that the wildflowers and weeds are beginning to wake up.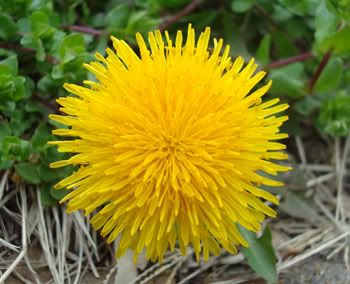 The skies are getting warmer.




In the backyard, my succulents are more than ready to start a new season. They started poking their heads through the dirt over a month ago, and now they're going crazy.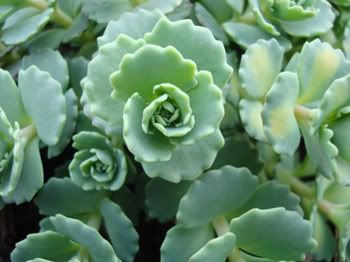 I've also discovered that our new house has daffodils growing in the yard.




I can't even describe how happy this makes me, but I'll try. My childhood home had an abundance of daffodils, and they brought me joy every single year with their sunny petals blooming far before the other flowers dared to open up. I literally squealed like a small child when I spotted these in the grass alongside our house.

In celebration of spring, I have started working with a new medium. Well, it's not really new because I've been fascinated with plants for as long as I can remember. It runs in the family. But I decided to take it to a new level and combine my love for plants with my desire to create. I ended up with five new terrariums that I am completely in love with. All of the glass vessels are either vintage, recycled, reclaimed, repurposed, rewhatever. You catch my drift- I didn't buy them new.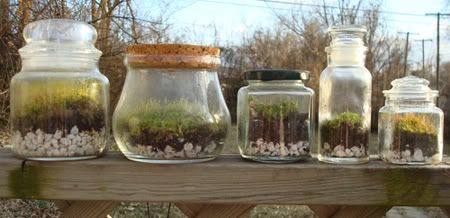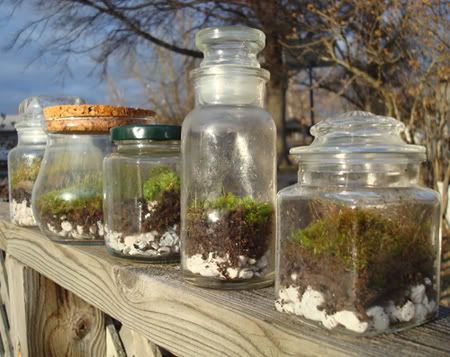 They're all foggy in these pictures because 1.) I had just watered them and 2.) I was committing a major terrarium no-no by exposing them to direct sunlight. The best place to store a terrarium is not right next to a window, but within a few feet of one. So I quickly completed my little photoshoot and returned my creations to their home on top of the bookshelf in my kitchen.




I've become a bit more garden-oriented with my polymer clay work too. I've been making all kinds of garden stakes- mushrooms, snails, glow in the dark fireflies, etc. So I would like to thank spring for inspiring me this year, just when I needed it the most.

What are you inspired by right now?