Good afternoon, friends! The following photos are completely unrelated other than the fact that they all came from my camera, but I thought I'd go ahead and post them together anyway. First, I'll give you a little glimpse at a really wicked storm I encountered while riding with my husband to pick up a movie and some takeout. The clouds were unlike anything I'd ever seen, and I almost had to wonder if the apocalypse was drawing near. In the end, no deities came from the sky- just tons and tons of rain. But it was still very interesting to look at.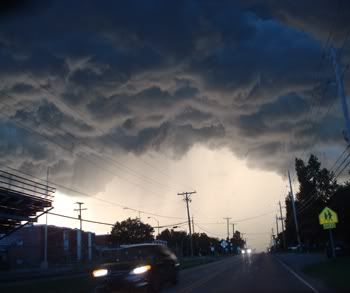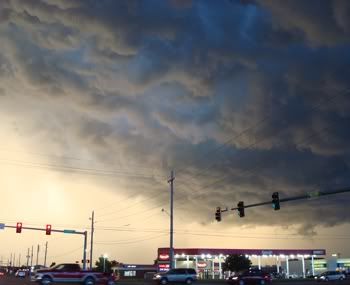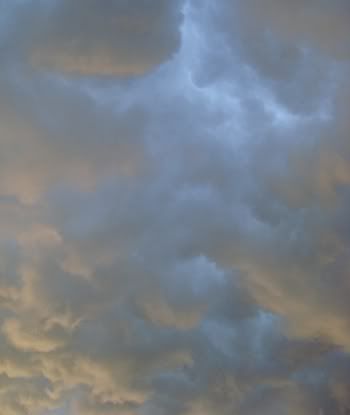 Moving on, here are the culprits who have been devastating our herb garden. They completely wiped out our dill before we could stop them, and then moved onto the parsley. My heroic husband tried to pick them off to salvage the plant, but he quickly discovered that they put off an incredibly foul odor when threatened. It was such a raunchy smell- similar to dirty feet or mildew. So please, dear readers, be warned that if you see one of these, admire their vibrant colors from a distance because they smell awful if you disturb them!




They're kinda cute if it weren't for the fact that they're wreaking havoc on my plants and they smell like butt, don't you think?