We're back from our trip to Texas, and I managed to come home with plenty of photos just as I suspected I would. So grab your cowboy boots and join me, because I'm taking you to The Lone Star State!




It was gray and rainy when we left...




...but eventually, the clouds started to clear up...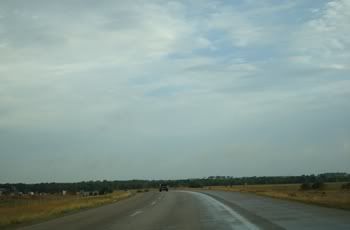 ...and the sun started to peak through...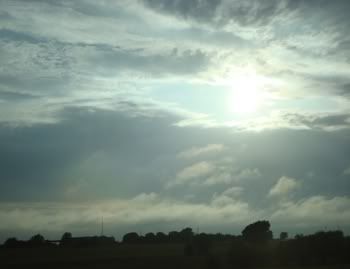 ...which made for a rather lovely sunset as we were coming into Texas.




Once we arrived, we not only got to see our Texas family, but we also got to spend some time with a few of our loved ones who live near us in Oklahoma. My mother-in-law was there, and so were her two tiny kittens. She just adopted them last week, and they were too young to leave at home during her trip. This little guy was busy doing what men do: spending long periods of time on the toilet.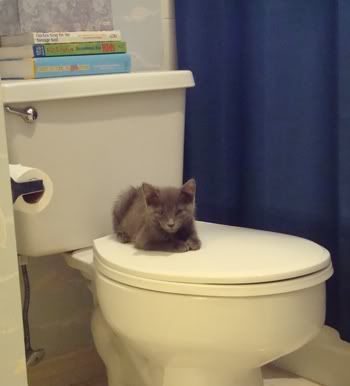 We cooked out on the 4th of July and then went to watch a beautiful fireworks display.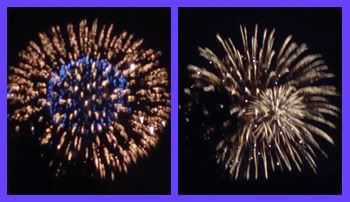 On the last day of our visit, we went to downtown Dallas.




First, we ate brunch at a neat little restaurant that my husband used to frequent when he lived in the area. He found out about this place from an ex-girlfriend. She was evil, but his new catch is a total sweetheart. ♥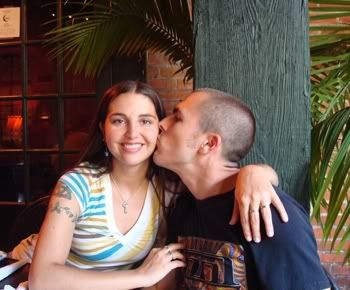 After we filled our bellies, we headed to The Body Exhibit to see the human body in a way that was informative and fascinating.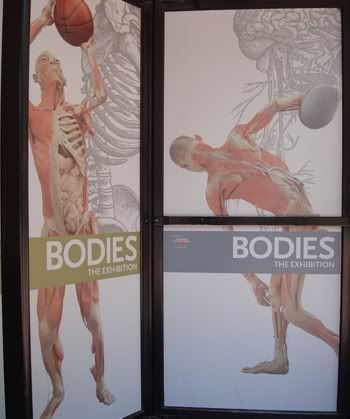 I was so excited about seeing this, but I've got to be honest- I felt a little lightheaded when I first laid eyes on all the body parts. If you're squeamish like me, my best advice would be to brace yourself before stepping into a place that has exposed organs and muscle tissue everywhere your eyes may wander.

This guy was hanging out on the sidewalk outside the exhibit.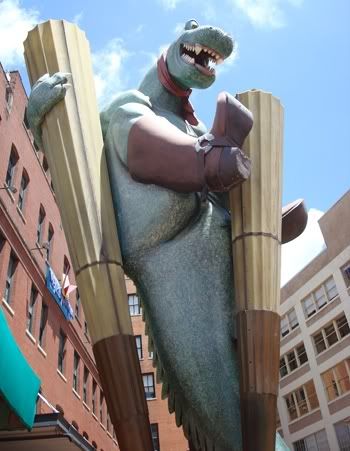 On the way to our next destination, we stopped at a shop where our little sister bought some silly glasses. Then we took turns trying them on. I guess I interpreted them to be something an angry teacher would wear.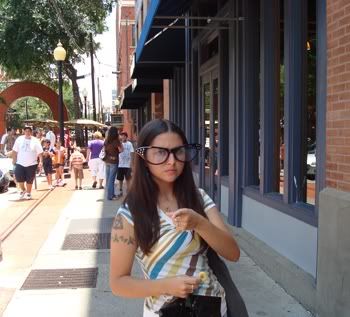 My husband, on the other hand, was more interested in tapping into his nerdy side. I think he's just adorable (AND hilarious, bonus!). He's also very understanding, because he gave me permission to post this photo on my blog.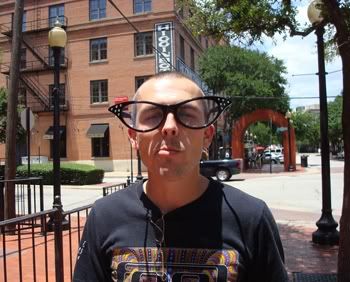 We eventually made our way to the memorial site where President John F. Kennedy was assassinated. This is believed to be the exact spot where the gunshot fatally wounded him.




There were a few guys speaking for a crowd on the famous grassy knoll, so we stopped and listened to what they had to say. Ten points if you can spot us in this photo!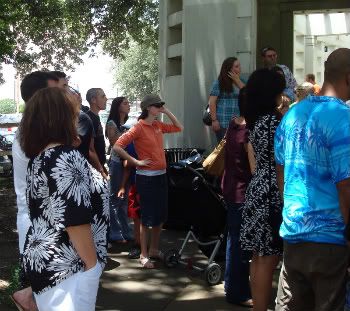 I was very moved by everything I saw at the JFK memorial site. He was truly a hero, and I was proud to see how many of my fellow citizens come to pay tribute to his memory every day. Unfortunately, it was time to hit the road and head home once we finished poking around downtown.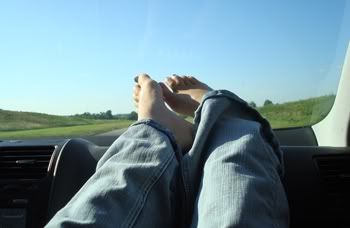 Although our trip was short, it was also very fulfilling. I had a bad case of cabin fever, and I enjoy getting out of town every once in a while to clear my head. Plus it's always fun being around family. The way I see it, my time is well-spent when I'm in the company of amazing people.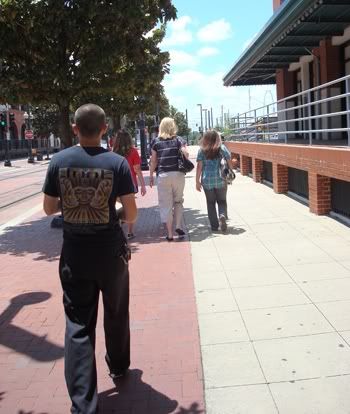 What place would you like to visit next time the travel bug bites you?