Hello, sweeties! Let's talk about cupcakes! I follow a few blogs created by lovely ladies who are passionate about the way they bake cupcakes. Erica, for example, runs a sassy business called Dollface Delights and posts lots of luscious photos on her blog. Another adorable blogger is Jessy, whose blog contains an abundance of cupcakes and other eye candy. But it's not just real cupcakes I crave. I have to admit that I am a full-on cupcake addict. It's true, I got in on the craze.

Over the years, I've sold many cupcake necklaces in my etsy shop among other venues. But it's something I never get tired of. I'm always inspired by these bits of sweet, fluffy goodness! These are the newest cupcakes I've cooked up.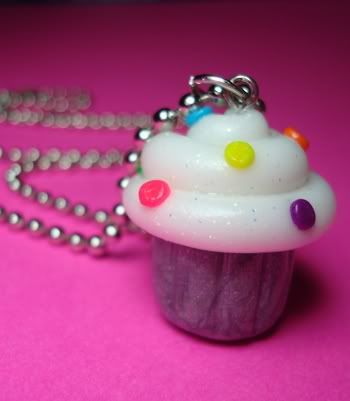 Cupcake With Neon Sprinkles Necklace.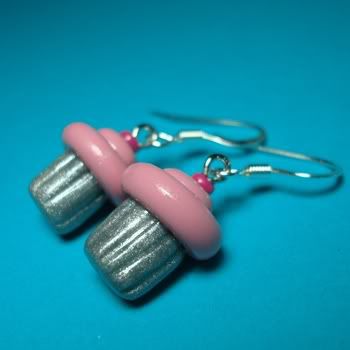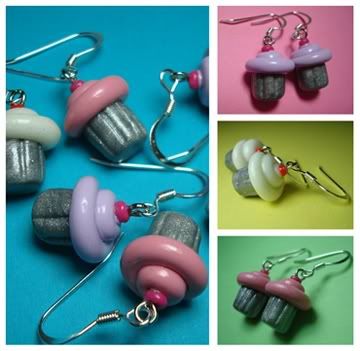 Tiny Cupcake Earrings With Cherries on Top.

Now for some feedback! I would love to hear your opinions on an issue if you've got a minute. I'm wondering if it is a good thing to post photos of items being worn or held in my hand to demonstrate size. I know there are customers (like myself) who like to have an idea of how wearable items will look, and it helps to have something in the photo for size comparison. But I don't want to put anyone off, and I know some people get a little freaked out when they see skin in photos of jewelry. Here are a few photos to illustrate my point.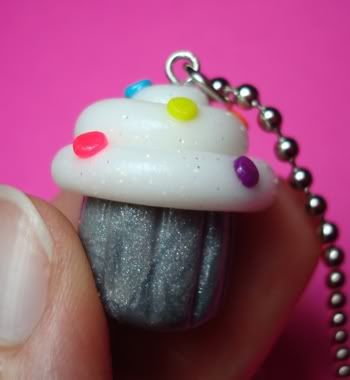 I took this photo of a cupcake necklace in my hand to show how dainty they are. Do you think it would bother anyone to see my thumb in the photo?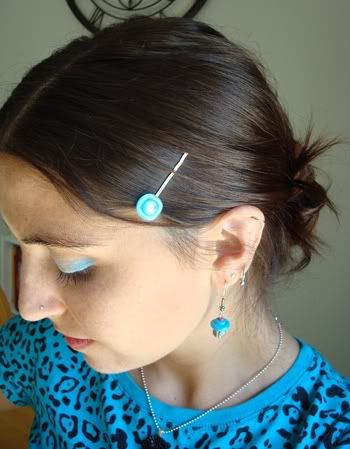 When I made the tiny cupcake earrings in the photos above, I made an extra pair for myself. I am keeping the ones I'm wearing in the photo, and whoever purchases the earrings in the listing will receive an unworn pair. But still, do you think people will be grossed out by seeing a somewhat close-up shot of my messy hair and neon eyeshadow?

Just for fun, what is your opinion on purchasing an item that has actually been worn by a model? What would you be okay with and what would totally freak you out? Jewelry? Hats? Clothing? Shoes? Where do you draw the line? I'll weigh in on this in a while (see comments), but I want to hear you out first!