Last week, I went on a little day trip with my grandparents and two of my cousins. The main attraction was a place called Mystic Caverns in Harrison, Arkansas (about a 3 hour drive from Tulsa). I was so excited about this trip for multiple reasons. For starters, I couldn't wait to spend the whole day with my wonderful family! But I am also very interested in caves, as you may have discovered when I showed pictures from my wedding trip. This place did not disappoint!

As you can tell by the raindrops in this photo, it was a cool, drizzly day, which was a welcomed change after the ridiculously hot weather I've been living through lately.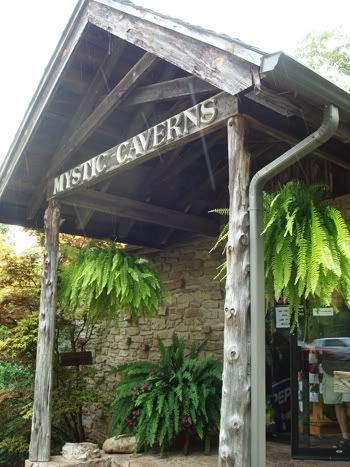 The caves were BEAUTIFUL!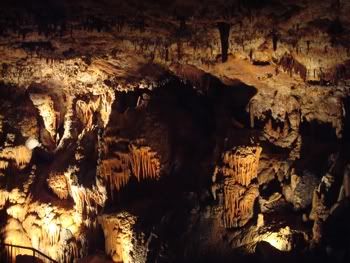 This formation is called a wedding cake. I thought the name was fitting as I was looking at this huge, layered heap of glittering rock. Can you see the sparkles?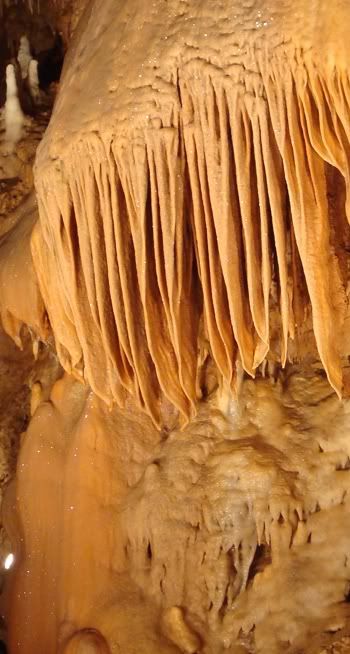 And while we're on the topic of food, check out the cave bacon!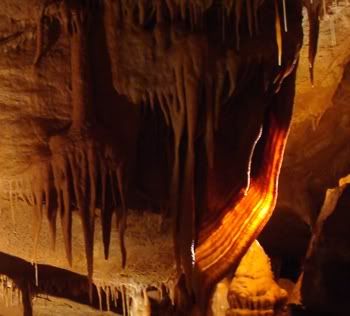 At the very end of the tour, the guide showed us how the caves used to be displayed before a reporter insinuated it was tacky. They previously used colored lights, but the cave is no longer shown that way except for a brief glance because the owners wanted a more natural look. I must be tacky, because I love the colors!




Once we emerged from the caverns, I noticed how lovely the grounds were. The entire area was beautifully landscaped.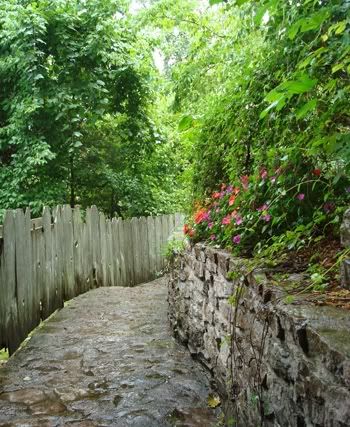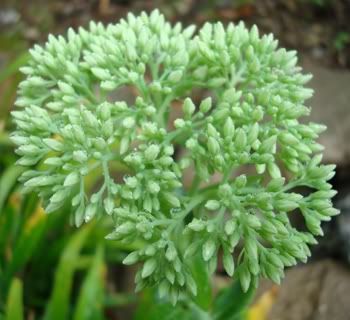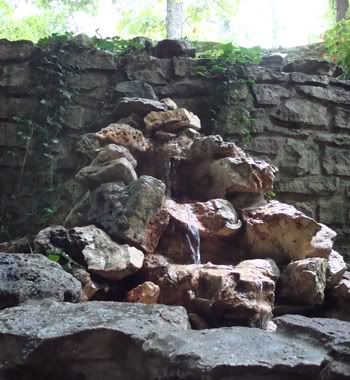 My grandma and I took a moment to pose for a photo together in front of the flowers. Isn't she adorable? She reads my blog too, by the way. Hi, Grandma!!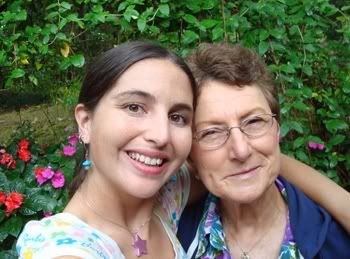 Before we left the area, we decided to stop at a nearby fish hatchery. I wasn't quite sure what the attraction of such a place would be until we pulled up to the gates and I saw the gorgeous scenery.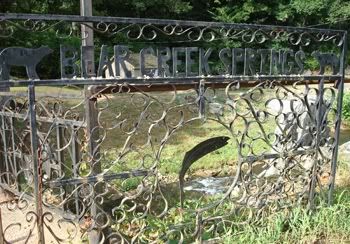 There were two winding creeks with crystal-clear water. The rainbow trout inhabiting these waters were clearly visible.




Since there was an abundance of trout (hundreds of them!), a hawk decided to help himself to some lunch. He was perched on a wall, guarding the remains of a fish he had caught.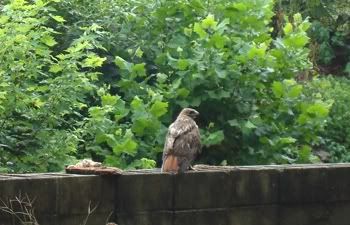 It was so nice to spend time out in nature, since it's been too hot to really enjoy the outdoors for the past few weeks.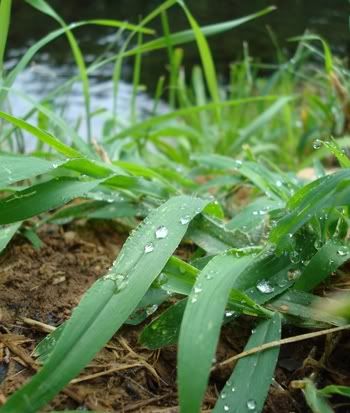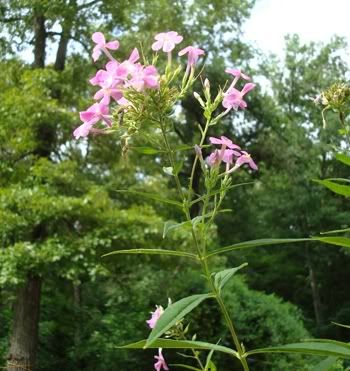 The ride home was pleasant. We stopped at a farm stand where I bought some homemade pickles, and I sat in the back seat taking pictures of the sky.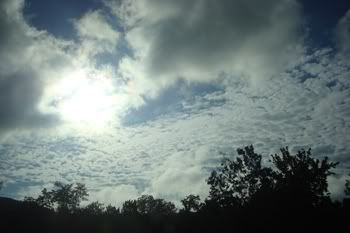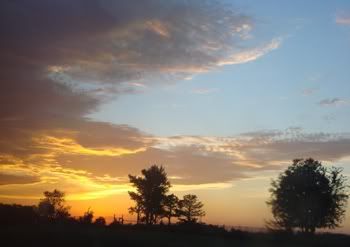 Have you gone on any fun outings with your family this summer?