Here are some of the things that have been going down at my craft desk recently:

I made a fresh batch of mushroom charms...




...so that I could stock up my shop with these mushroom earrings.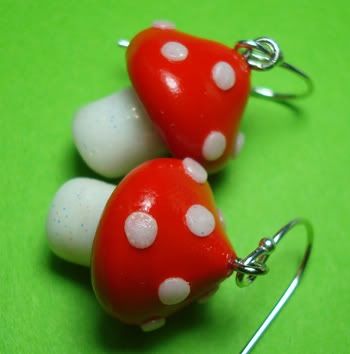 For the shop listing, I photographed them in my hand to demonstrate size with my yard as a background.




Props to Janelle over at Dancing Mooney for giving me the idea on my recent post about whether merchandise should be photographed on the human body or not. See there, friends? I take every one of your comments to heart. ♥

I also made some new Rainbow Bubbles Pendants...




...and shipped out a few packages.




During one daytime crafting session, I turned around to see my kitty taking a nap in the chair. I had to halt my sculpting for a moment so I could grab my camera and take his picture. He's my lazy little crafting buddy!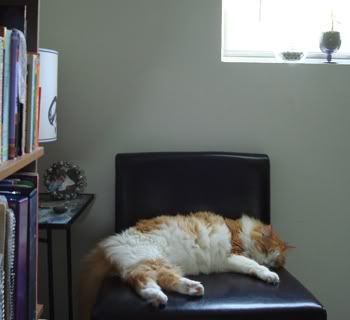 What's your current creative outlet?