Where I live, we're starting to see signs of a brand new season. For the first time since early spring, I'll have to take a jacket with me on my morning walk. The air is filled with the smell of crunchy, dead leaves. The days are getting shorter, the lattes are getting spicier, and everyone seems to be excited about the fact that FALL IS COMING!

Even if you've never met me in person, you can probably tell from my blog alone that I love getting all pumped up about the simple things in life, and changing seasons have always been a huge source of happiness for me. For some reason, fall is usually the one I welcome the most and this year is no exception! One of my local friends requested some Halloween charms, and I ended up diving head-first into a spooky world of glittering, glow-in-the-dark goodness. Here are the results of my first fall crafting session.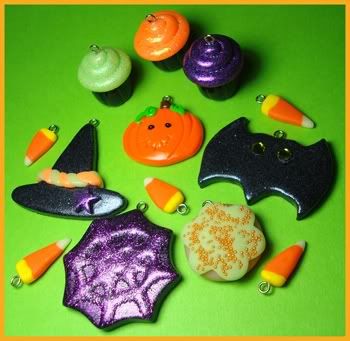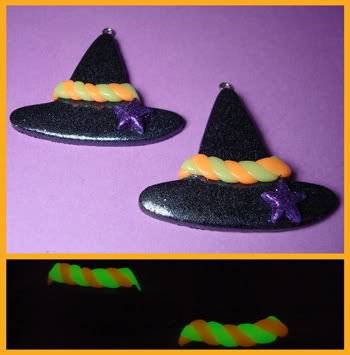 If you're all worked up about Halloween like I am, come check out my shop to see which of the above items are available for purchase. If you don't see what you're looking for, feel free to contact me because I may have it ready or be able to make another. Happy fall, my friends!!