Love is in the air, my friends. I stay in a Valentines state of mind pretty much year-round; I walk around with stars in my eyes, falling in love with all the pretty things in this world that catch my eye. I enjoy love stories, I'm sentimental as can be, and I'm quick to throw my arms around people when I'm happy to see them. As you can guess, I'm feeling especially lovey-dovey this time of year, and it shows in my work. I have noticed that my Etsy shop is quickly filling up with hearts, glitter, and other romantic notions and I wanted to take a moment to share some of these creations with you. If they make just one heart flutter, I will be a happy girl! ♥

I'm putting this item first, because it is the most important in my opinion and is very close to my heart. Why? Because 100% of the proceeds are donated to The American Cancer Society. ONE HUNDRED PERCENT!! So tell your lover that you want to help fight cancer this Valentine's Day, or use it as a lesson on being charitable by purchasing it for the little girl in your life.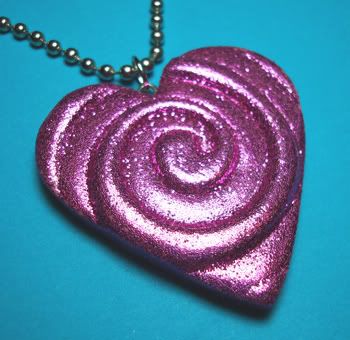 Have a Heart Pendant

I'm trying to incorporate more handmade supplies into my shop. These are my latest addition!



Sweetheart Charms

If you watch my shop, you may have noticed that little pieces of my vintage button collection appear every once in a while.



Blushing Bobbies- Vintage Button Hairpins

I may or may not have fantasized about packing my bags and moving into this tiny house...



House of Love Mini Sculpture

And since we can't eat decadent desserts every day of the week without it showing (unless you're my husband, whom I secretly resent for his ability to eat whatever the hell he wants without gaining a single pound), I've made you a fake dessert for those days in between.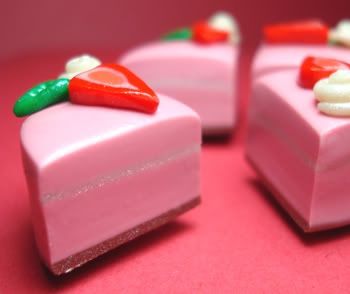 Strawberry Cake Magnet Set

I'm kinda in love with the necklace like this one that I made for myself. It's been getting lots of wear lately.



Glitter Acorn Necklace in Red

I've recently started making lockets for my shop. To me, there's just something special about a locket. Don't you agree?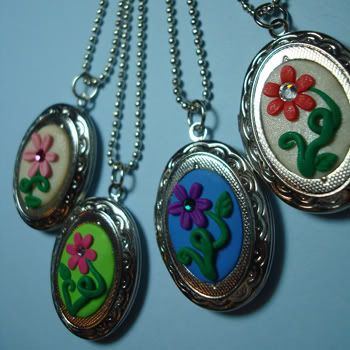 Floral Locket Necklace

For the coffee drinkers...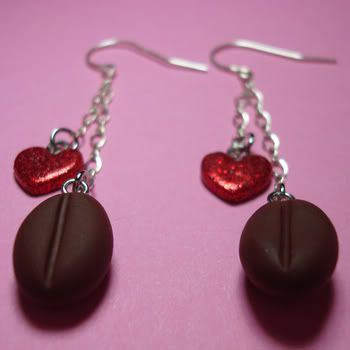 Coffee Lover Earrings in Sterling Silver

I think one of the most romantic things in the world is a good, old-fashioned love letter.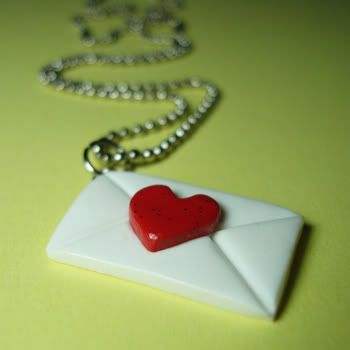 Love Letter Pendant

I had fun photographing this pendant with a few of my favorites from my collection of vintage valentines.




And speaking of that collection, I do believe my next post will be another installment of Vintage Finds. I'll show you some of the vintage valentines I've collected over the years, as well as a few other treasures.

I'm sure that by the end of this post, you are fully aware of my stance on this particular holiday. I obviously adore this time of year, but I know there are many people out there who view this as yet another unnecessary, greeting-card holiday. What is your opinion on Valentine's Day? Do you love it as much as I do, or do you take a more laid-back approach to all the hullabaloo?