Before I begin to justify my crush on George Harrison, here's a bit of back story. For starters, I recently admitted I have a habit of
swooning over dead guys
. Secondly, I am a
hardcore Beatles fan
. Now that those things are out in the open, let's move on to the next dreamboat in my dead boyfriend series. It all started with a few Beatles songs in my late teens. I fell in love with the music, but then, as if I were transported to the start of the 1960's, the craze hit me. I fell in love with the band members. Sure, half of them had already passed since I hopped on the Beatlemania bandwagon, but that didn't slow down my fluttering heart one bit.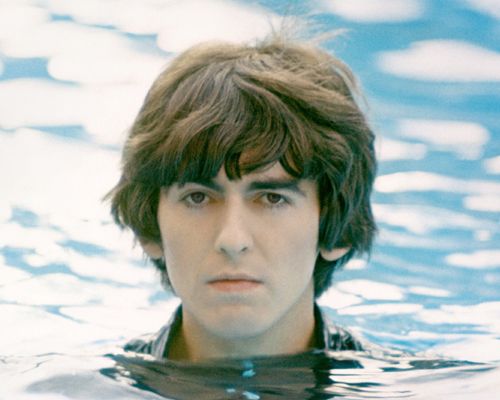 So I watched documentaries, listened to interviews, and fully explored the four men who influenced rock music in such a lasting and powerful way. A few things made me feel especially drawn to the ghost of George Harrison. He seems to have been the quiet one. As someone who often has a hard time shutting up, I admire a person who only speaks when they have something very special and profound to say.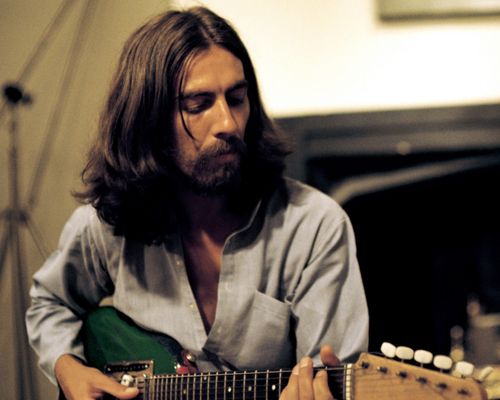 The Beatles were such an influential group, and I think George did a lot to popularize tapping into one's spiritual side. Some might argue this is not a good thing, and while I agree that a person's beliefs should never be based on a trend, I can also appreciate the courage it takes to explore a realm considered to be loony by some with the confidence of a person who truly values knowledge, wisdom, and connecting with others during our experience in this world.
And did I mention the man I married, my post-high school sweetheart and my best friend for the past decade, bears a striking resemblance to George Harrison? If I'm being honest, the penetrating gaze of dark brown eyes is enough to make me weak in the knees. Sometimes my guy looks at me with a stare so intense, I feel like he's peeking right into my core and I have to look away. Don't tell him this, but he could get me to do just about anything when he looks at me that way.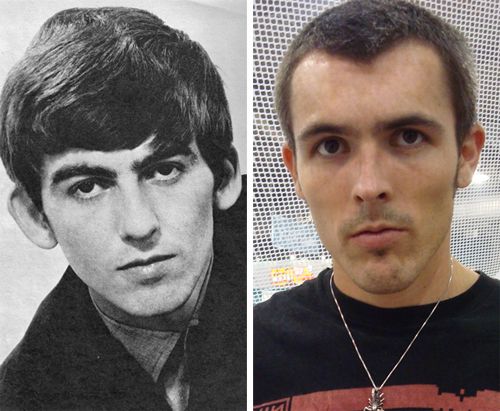 And let's not forget the skills. You will probably notice a theme among my dead boyfriends, and that is a staggering amount of talent. Attractive people are fairly plentiful in this world, but not all of them have the depth and finesse to make entire populations fall in love with them. Just look at the way he pours his heart into his music.
Regardless of whether he was with the Beatles or on his own, this man wrote music which inspires all kinds of reactions in me, ranging from toe-tapping to daydreaming.
Your body may be gone, Mr. Harrison, but a little piece of my heart belongs to you. ♥