Since I'm just taking it easy at home and recuperating from a weekend class I finished last night, I thought I might make a blog post that reflects my current mood. So I'm just going to include some random photos and tell you about them! Who needs a theme when you're having a lazy Sunday?

I've been spending plenty of quality time with this little man today. He has a good life, can you tell?




I also got to take my sweet time getting the day started. I even watered the flowers in my pajamas (keep in mind this took place on a balcony camouflaged by trees, so nobody could see me). I told you about a miniature rose bush that my dad gave me in this post, but what I didn't tell you is that he actually gave me two of them; one yellow and one pink. I transplanted them to a single pot, and they grew so closely side-by-side that they look like one plant. That is, until both sides start blooming and you see that there are both pink AND yellow roses.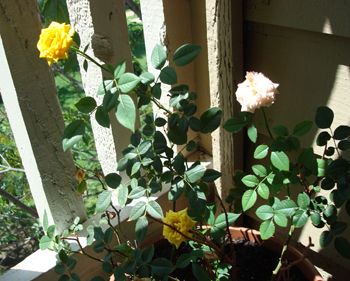 I've shown you the yellow ones up-close before, so here are a few photos of my little pink rose that's blooming right now. These were taken when it had just opened up.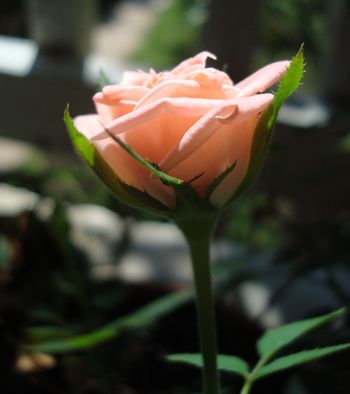 And on the topic of balconies, this photo was taken from the balcony of my old apartment last fall. I guess the leasing agents can tell by looking at me that I'm a total tree-hugger, because both of the apartments I've lived in have had huge, beautiful tree limbs growing right up to the rail of my balcony. I loved the way the tree at my old place looked when the leaves were changing.




I was just realizing that my new place has even MORE trees, and this will be my first fall to spend here. I can't wait to see what the view will be like! Who else is excited for fall?

One last thing: I have my labels all nice and organized now. So if you enjoy pictures of my flowers, or my cats, or crafty things, or my "pet" squirrels, it will now be easier to find the topic you're looking for. The list of topics can be found over -------> here on my sidebar. Have a lovely Sunday, my friends!