Since my squirrel figurines that I showed you in this post received such a positive response from my friends, I decided to make a few more of them. If you're wondering what in the world would possess me to spend large amounts of time attempting to sculpt the perfect squirrel, well I'll tell you. It's because these little creatures have been bringing me so much joy this year, and I can't help but be inspired by their adorable ways.

I love it when they come to my balcony and play peek-a-boo in my plants.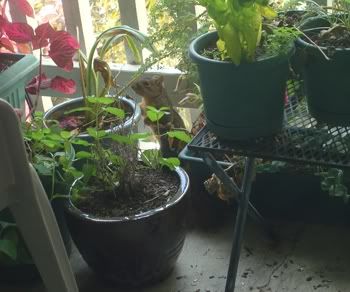 I love to leave food out for them so I can watch them dive head first into the bowl of seeds, grab a nice handful to munch on, and then go back for more over and over again.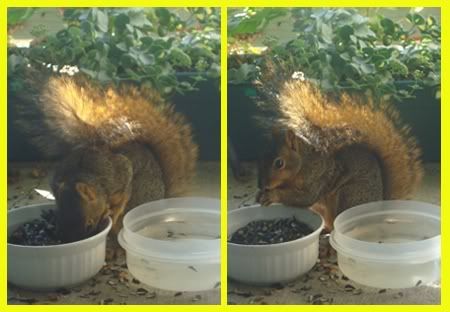 The squirrel in the above photographs stayed at my little feeding station for an hour or more. He must have been trying to fatten himself up for the cold winter months ahead when food will be scarce. What he doesn't know is that I'll make sure there is always food for him on my balcony, no matter what the season.

Since I get so much enjoyment from watching these little guys outside my window, I naturally started getting ideas for squirrel-related crafts I could make. The design for my acorn squirrels has been cooking in my mind for a long time. I knew exactly what I wanted to do, and all I needed were a few supplies from Mother Nature. So I headed to my favorite park to gather some acorns.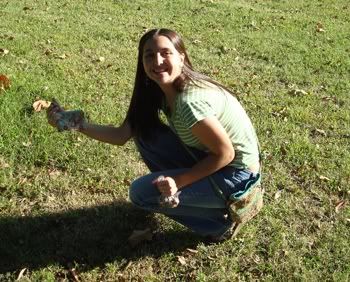 I collected a whole bag full of them and headed home with my loot, excited about trying something new. Since everyone who saw them at Indie Emporium had such nice things to say about them, I've made two more squirrels to offer to you guys. I'd like to introduce to you to Mr. and Mrs. Squirrel!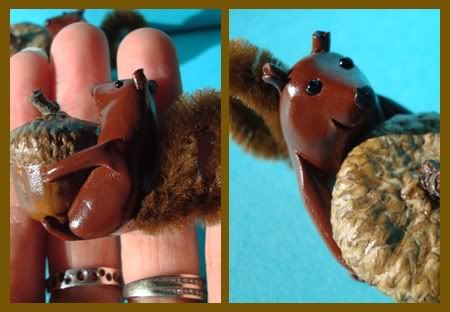 You can find them right here in my etsy shop. It makes me very happy to pay close attention to every detail while my hands are busy bringing these little critters to life. I hope they'll bring someone else as much happiness as they bring me. At this moment in time, I think squirrels are my favorite animal. What's yours?