Howdy, friends! I know of a certain blogger named Holly who has been very busy lately. Since my last blog post, I've traveled to the edge of the county and back, returning just in time to set up at a craft show that I look forward to all year. What a whirlwind of good times! I'm currently enjoying a bit of downtime before I go back to work, and I've got plenty of photos to share with you while I catch my breath.

I'll start where I left off with my last post- Indie Emporium! The community continues to support this celebrated event, and my friend Christine, who organizes the show along with her husband, did an amazing job as always. Since the show took place over Halloween weekend, vendors were allowed to come in costume. I decided to be a hippie on Friday night, but most people didn't even know I was dressed up, which should tell you something about my normal attire.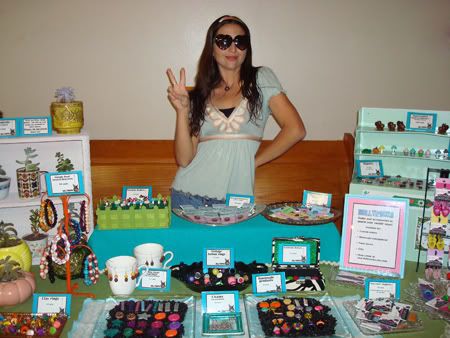 Here's my full setup for this show, as well as a few different angles of the goods I brought with me.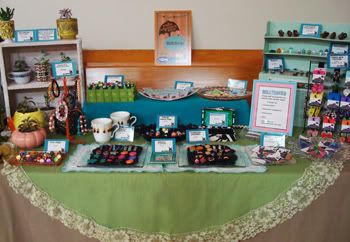 Here you can see one of my absolute favorite craft endeavors- succulents planted in vintage dishes. I only sell these at shows, because I am too worried that shipping would be a nightmare if I sold them in my shop. They did pretty well at Indie Emporium though! I love it when I find an audience who "gets" me.




My Mama helped me out on Saturday, and she made an appearance in the photos above and below. Isn't she cute in the little devil horns I made for her? We had plenty of jokes about those.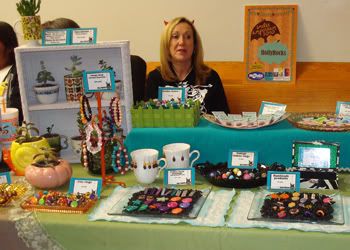 Since I was set up at the end of a row of tables, I was able to utilize the space at the end of my table. I used a cute little shelf to display more of my items, such as the flower pins from this post and some collages. They're made up of vintage illustrations and ephemera in painted vintage frames.




The other vendors were fabulous, as always.




There were all kinds of fun things going on, such as craft demos, live music, and lots of pretty decorations.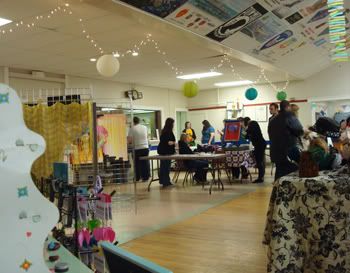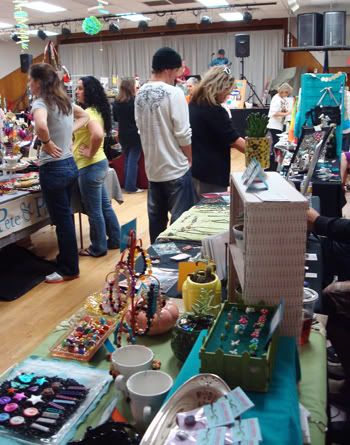 This year's show was every bit as fun and successful as I had hoped. I'm really proud to be a part of such a unique, inspiring event. I'm planning to do another craft show a little closer to the holidays. What kind of festivities do you have planned for this season?

Come back soon, because I'll have pictures from California in my next post!